When the covid-19 wave occupied the USA in early 2020, New York was the worst-hit area in the USA. Coronavirus which assumed to be spread through the Chinese lab has created havoc in many parts of NYC state. When you look at numbers and graph you can understand them better.
Longstanding covid-19 emergency has been ended in New York and New Jersey. When zero cases reported on Friday. It was the first time when New York state has reported zero cases in the last 11 months.
When the state health department has carried out a survey of samples in New York, 5.6% of samples have found a new delta variant in it.
Many people are happy to see life with no restriction as New State officials removed around 474 days long covid-19 protocols. But health workers and researcher says that crisis is not over yet.
In New York City about 64% of an adult is vaccinated. This is a good rate to avoid the spread of coronavirus, but you can expect the death toll will increase again due to the new delta variant.
New York City Mayor Bill de Blasio is encouraging adults to take active participation in vaccination. National health adviser Mr Anthony Fauci said this new delta variant has the potential to damage USA health infrastructure.
Delta now accounts for 20% of total New York state cases and the number is rising day by day. Which is not good news for health official. Delta variant has been spreading continuously in many parts of the state. Only vaccination and social distancing can stop the further spread of a virus.
According to CDC's latest data, around 71% people has taken vaccine including children of age between 12-15. Still, potential vaccination drives are important to restrict the further spread of the virus.
What is the delta variant?
Delta variant is first originated in India which is the most deadly variant. It has high transmission and infection speed. It has a spread ratio of 1:20. This variant easily transmits through the air. This variant fights effectively against the immune system. This variant is getting modified in its new form delta plus. Antibodies created by delta variant can be ineffective in front of delta plus variant. below is the current covid-19 cases count in NYC state.
Covid-19 cases are decreasing again. But, if we are unable to control delta variant spread then it can do possible damage to New York state health infrastructure. You can still avoid crowded public places and travelling. Also, following social distancing norms is imperative to avoid the spread of delta variant.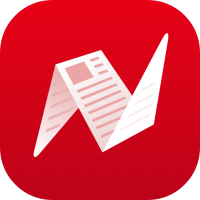 This is original content from NewsBreak's Creator Program. Join today to publish and share your own content.