New York state has a historical background. When I visited these historical monuments, I found something pristine which elaborate our American culture and glorious history. You can plan a trip at weekend to visit these historical places in New York state. I visited them last week. They are unique in their own way.
1. Grand central terminal 

It is a railway terminal which is built-in 1913. it is restored in 1990. It is one of the best historical monument. When you visit New York you will see steel and glass skyscrapers but this historical piece is unique. You will get a harry potter movie feel when you visit grand central terminal.
2. Seneca falls

The small town of Seneca falls where women flighted for their civil rights. Their civil right movement started in Seneca Falls. It is a place where the first women right convention held in 1848. Other important sites in this location are Elizabeth caddy house is a part of women's right symbol.
3. National Museum of American Indian
This national museum of American Indian is located inside alexander Hamilton custom house in lower Manhattans. It has rich architecture and historical significance. It has a vast collection of photography jewellery, basketry, sculpture textile work, with dance and music performances. When I visited this museum, I feel proud to see American culture and crafts.
4. Empire state building
As the tallest building in the world from 1931 to 1971, this building is the tallest. This building opened in 1932 at the cost of $50 million after 3 years of construction.
The best time to visit this place is morning. Try to view the empire from another building, and you will see the top 30 stories illuminated in a different colour. It is an amazing place to visit. Also, you can see sunrise and sunshine from different stories of the building. People visit this place on weekends.
Visiting historical sites gives a sense of accomplishment and satisfaction. We learn more from history than self-help books and spiritual teaching. All the above-mentioned places are easy to access, having a good accommodation facility and good travelling facilities. You can plan to visit these historical places on holidays.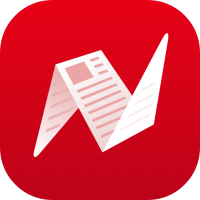 This is original content from NewsBreak's Creator Program. Join today to publish and share your own content.