Mac book always has heating problems. you can see from older mac book versions, but why MacBook pro-2020 overheats very easily is because the MacBook pro-2020 is disconnected from the heatsink. also, the question is arising from the heating restore system within the MacBook pro-2020. fans of the MacBook pro-2020 swings very loud, its heating problem is also increasing as days are passed on. below are some points are given, which will be more to solve the overheating problem of the MacBook pro-2020.
how we can fix overheating of MacBook pro-2020.
a] Remove or change settings of the app which have higher power consumption.
some apps are having higher CPU consumption. when they start running, they start eating RAM. to avoid this problem, you can go to settings, and then to Applications > Utilities > Activity Monitor, then In the Activity Monitor window, the user will get different columns namely CPU, Memory, Energy, Disk, and Network. then we have to check the CPU value and by tracking this app you can close them.
b] avoid using it anywhere
you should always use your mac book on a table or working desktop. this will give proper ventilation to your laptop and indeed helps you. MacBook needs some space to escape its heat radiations.
c] Bad charging Habits
we always charge our MacBook pro-2020 whenever we need it. we didn't see its charging time. we have to make its charging routine so that it will automatically help us to reduce its overheating problem.
also picking a cheap quality charger in place of a new branded even cause MacBook pro-2020 overheating.
d] Use Less number of browser at a time.
If you use several tabs in a single browser then your things are always going to be worst. this will consume more CPU space and ultimately cause reduce overheating. go to chrome click the triple-dot button, which is right of Chrome's URL bar, and then click More Tools and then Task Manager.
e] Reduce Your multi-tasking roll
the only thing to reduce overheating is to avoid multitasking in MacBook pro-2020. this will help you to reduce much more heating problems. I recommend you not to use iTunes and play music at the same time.
f)Test your Fan
A MacBook Pro can have a problem with your fan itself. if it is not working well, then you have to replace it with one new MacBook fan.
g)clean your mac
sometimes dust got stuck into the MacBook due to which it does not work properly hence I am advising you to clean your fan regularly. for that, you can easily use an air compressor.
h) Excessive Sunlight
We Generally use a MacBook in a cafe or garden. while doing this our MacBook can get exposed to sunlight and this is not good for mac book health. exposure to sunlight can cause overheating issues and can damage several hardware parts.
I) Check for Software Update
Making software update can Run your mac book smoothly. yes, software update increases Bug fixes, Reduce performance fault and remove virus attack and improve security.
J) Autoplay of Advertisements video
This happens due to the fast internet. when you open any website, you can easily see that advertisement is playing on the backside this affects system performance as leads to multitasking. for that, you can use stop all ads software to improve your overall MacBook pro system environment.
In this way, you can easily save our Macbook pro from getting Overheat.
This post is already published on Medium.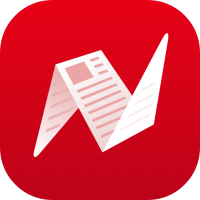 This is original content from NewsBreak's Creator Program. Join today to publish and share your own content.