There are a lot of homeless persons living on the streets, parks, and beaches of Los Angeles County, which irritates the residents of such regions. As a result, some misconceptions spread like wildfire among the general populace. Although such misconceptions are not completely false, they are a minority that leads to stereotypes and, as a result, people judging and treating homeless people unfairly. In this essay, we will dispel five myths about the homeless to make their already challenging lives a little easier.
For better optimization and reading experience, Download the NewsBreak App.
Homeless are all Drug and Alcohol addicts
This is the most common concern and justification for pedestrians to not give them money because they would just spend it on drugs and booze. According to the Substance Abuse and Mental Health Services Administration (SAMHSA), around one-third of the homeless population is addicted to drugs, alcohol, or other types of substances.
Many people also assume that these individuals become homeless as a result of their alcohol and drug usage, which is rarely the case; in most situations, homelessness is the reason why some of the homeless end up in contact with dealers and other addicts, eventually becoming addicted themselves.
They are criminals and thus dangerous
As previously said, these labels do not apply to everyone because the violent homeless are in the minority and are frequently perceived by the general populace as the image of every other homeless person which harms the community in the long run. Most homeless people are victims of violent passersby who dislike homeless people for various reasons.
Furthermore, the majority of them are not dangerous criminals, but they do have frequent run-ins with the law, this is partly due to the fact that many of their daily life activities are criminalized, which means they could be summoned or jailed for small violations such as trespassing, littering, or loitering.
Homeless live only on the streets of big cities
According to the United States Department of Housing and Urban Development (HUD), almost 46% of the homeless population lives in cities, while the remaining 54% dwell in rural areas, suburbs, and smaller cities where they were born.
According to a survey from the United States Department of Housing and Urban Development (HUD), approximately 69% of homeless Americans lived in shelters, with the remainder living on the streets, in cars, and in a variety of other places.
They are unwilling to get a job and work
This is one of the most common misconceptions of the general populace regarding the homeless population as they encounter them begging for food and money. However, the truth is far from what is widely assumed. According to the Urban Institute Survey and the United States Department of Housing and Urban Development (HUD), between 44% and 55% of the homeless population works and has a paying occupation but cannot afford to rent a home in the area.
The majority of these homeless people are paid the daily minimum wage. According to National Low Income Housing Coalition, a full-time minimum-wage worker in any state would be unable to afford a one- or two-bedroom apartment at Fair Market Rent, a federally mandated benchmark.
Housing the homeless is expensive
Despite their dislike for the homeless on the streets, many people believe that the government is wasting money by attempting to house the homeless. They feel that because the homeless prefer to live on the streets and rely on others' money, attempting to house them is futile.
Housing costs the government $10,000 per person per year, whereas leaving them homeless costs law enforcement, jails, hospitals, and other community services $31,000 per person per year, according to the Commission on Homelessness.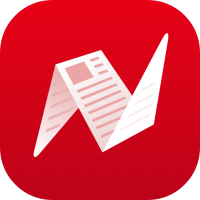 This is original content from NewsBreak's Creator Program. Join today to publish and share your own content