The mesmerizing beaches and breathtaking views often provide individuals with a false sense of security. Is this the same in the case of Santa Monica or is it a paradise? In this article, we will assess whether Santa Monica is a safe place for newcomers to live in.
For better optimization and reading experience, Download the NewsBreak App.
Santa Monica, California, is a lively seaside city in Los Angeles County. It is located west of Downtown Los Angeles, and if you have always wanted to live in a coastal city with a beachside lifestyle, this might be the city for you.
It is the classic Southern California city, stretching out along eight and a half square miles of shoreline just off the infamous Pacific Coast Highway. When compared to other coastal cities, the city is inexpensive, and you may spend your days here without feeling any difference.
Santa Monica, like any other city, is not a utopia; it is packed with people with varying objectives, some of which are nasty, making the city unsafe at some points. It has slightly lower crime rates than the national average and nearby major cities such as Los Angeles and West Hollywood.
Santa Monica has a violent crime rate of 874 serious offenses per 100,000 people. A person living in Santa Monica has a 1 in 114 probability of being a victim of violent crime. According to Santa Monica Police Department data, a person experiencing a crime is directly tied to the location they live in, i.e., the southwest section is significantly more dangerous than the northern part.
SMPD's Guide to Santa Monica
The Santa Monica Police Department (SMPD) recommends the following methods for deciding where to live in Santa Monica:
Is your potential property located on a "quiet and peaceful" street? If that's the case, you are in luck. Criminals are less likely to operate in an area where car and foot traffic is low enough that locals can tell who belongs and who does not.
Would you prefer to live near a retail shopping corridor or a major expressway? Street thieves prefer to operate in areas where commuters and individuals parking their cars are more likely to have spending money to shop or dine with.
Is there adequate lighting on the street and/or around the building? Poor lighting conditions increase the likelihood of nighttime crime.
Would you have to walk a long distance to and from your parking spot? How noticeable are you to onlookers and neighbors along this route? Felons prefer to strike out of sight of witnesses. Is this path going to lead you past any blind corners or overgrown trees and bushes?
Would you be able to park your vehicle in a safe private garage? Or would you be sharing a vast parking lot with other vehicles, making it easy for criminals to go on late-night "shopping" sprees?
Would the majority, if not all, of your potential neighbors be at work all day? Burglars are drawn to such groups of vacant houses. They tend to avoid areas or apartment buildings with occupants who are home during the day or have an unpredictable pattern of arriving and going.
Are entryways or windows recessed or hidden from the view of next-door neighbors? Intruders frequently favor residences that provide residents with seclusion over those that are more obvious to vigilant neighbors' eyes. Older, cottage-style apartment buildings might occasionally provide greater views of neighbors' residences than more modern, so-called "security" buildings.
Is it possible for a thief to blend in with regular foot traffic before forcing entry if the doors or windows are easily accessible from a common walkway?
For better optimization and reading experience, Download the NewsBreak App.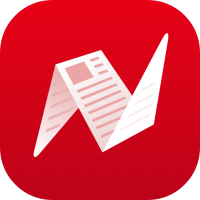 This is original content from NewsBreak's Creator Program. Join today to publish and share your own content.