Every year, around 68,000 cases of plant poisoning are reported. Despite being a concrete jungle, for the most part, Los Angeles County is not untouched by natural beauty.
The natural beauty, however, comes at a cost in the county that can be fatal once in a while, resulting in eventual death if not given attention at the moment. In this article, we will discuss the one deadly plant that is found throughout Los Angeles County.
Nerium oleander, also known simply as oleander, is a deadly plant or flower with a long and bloody history of causing the death of unsuspecting people who ate it. It can be found everywhere, and its pink, red, or white blossoms may encourage someone to consume it. Because oleander is poisonous in all parts, even swallowing a small amount of the leaf can be fatal to a person or animal.
2 toddlers died from Nerium Oleander poisoning in Los Angels after ingesting it by mistake in the year 2000, as per a Los Angeles Times report.
These plants are found across southern California and can be dangerous if walked on or eaten, so be cautious when walking around the city or going on a hike, do not let your pets eat them either.
How to identify oleander?
It is an evergreen shrub that might grow up to be 6 meters in height.
It has poisonous fruits, flowers, and leaves.
The fruit is made up of two follicles that break down one side to release the seeds. The seeds are oval in shape and have a feather of hairs at one end.
The tubular flowers come in a variety of colors. They have five lobes and are red or pink in the wild, but can be white, cream, yellow, or purple in cultivars, and double versions have also been developed. 
The leaves are typically in sets of three and are narrowly elliptic.
Uses:
Ornaments
Pest Control
Medicine for Cardiac conditions
Gunpowder
For better optimization and reading experience, Download the NewsBreak App.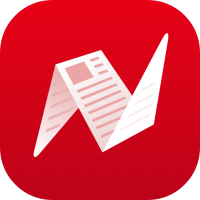 This is original content from NewsBreak's Creator Program. Join today to publish and share your own content.