Los Angeles County has some of the most dangerous roads with even more dangerous intersections in the whole of California. The vehicle owners are always in constant fear of getting crashed with other motorists.
The majority of these deadly accidents are the fault of the driver, but the role of poorly constructed intersections cannot be overlooked. According to a survey conducted by a non-profit organization crosstown in collaboration with USC, Sherman Way & Sepulveda Boulevard intersection in the Van Nuys is the most deadly intersection of Los Angeles, California.
This intersection is located in Van Nuys at the Sepulveda Boulevard and Sherman Way and is regarded as Los Angeles' most deadly intersection. It causes problems for everyone, be it motorists or pedestrians. As per the Los Angeles Police Department (LAPD) data, 47 collisions happened around the intersection in 2019, which is the highest of any intersection around Los Angeles.
Image for representational purpose Only

Photo by Deb Dowd on Unsplash
According to a statement given to Crosstown & USC by a local business manager, Drivers traveling north on Sepulveda Boulevard frequently attempt to rush through the intersection into Sherman Way even before the designated left-turn light turns red.
"People try to beat the light, but meanwhile, pedestrians are still crossing at that intersection," Michael Owens, manager of Valley's Finest Barber Lounge, which is located there, corroborated this while talking to Crosstown.
Another person expressed concern about the intersection by implying that accidents are far more common than they appear.
"If you look around you can see why. It's lots of swerving, lots of crashing," said neighborhood resident Bryson Tindzley in a statement to ABC news.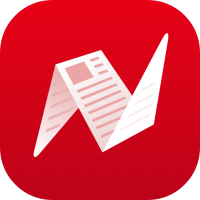 This is original content from NewsBreak's Creator Program. Join today to publish and share your own content.