The city of Los Angeles slowly reopened and has since been through a slew of events, including the almost-recall of the state's governor. However, it appears that everything, including the service industry, is finally getting back on track, albeit in a sloppy manner. This article will focus on a few of the best rooftop bars in Los Angeles where you can enjoy the view while also supporting local businesses.
The Roof
The Roof is located in The West Hollywood EDITION, more specifically at 9040 Sunset Blvd, West Hollywood, CA 90069, United States. Although not the same since the pandemic hit businesses, it is still one of the hottest spots in Los Angeles which is open daily at the moment.
The Roof's cocktail menu features Latin and tropical-inspired cocktails with a Southern California twist. A large selection of Mezcals and Tequilas are paired with fresh, vibrant, and colorful California citruses, as well as wellness cocktails incorporating fresh-pressed juices, Kombucha cocktails, a large selection of rosés, and a variety of temperance and low-proof spirit cocktail options.
The Roof adheres to all pandemic guidelines issued by local authorities, including physical distance, mask use, sanitization, and regular screening of employees is done.
Phone: (424) 310-1572
Location: 9040 Sunset Blvd, West Hollywood, CA 90069, United States
Merois
Merois can be found at 8430 Sunset Boulevard, West Hollywood, CA 90069. It is Wolfgang Puck's signature restaurant, and it is located in the stunning penthouse of the Pendry West Hollywood. The restaurant specializes in French, Japanese, and Asian fusion cuisine. Along with a fine-dine restaurant, it also includes a rooftop bar that has stunning panoramic views of the city.
If you come for the view, the decor, and the food, you might be satisfied despite the prices and the difficulty in getting a table. The staff and services are excellent, as one would expect from a restaurant of this caliber, and Wolfgang Puck might very well personally greet you at your table if he's available at the establishment.
Among the cocktails available are Show Me Love, Pepino's Revenge, Social Disfunction, Highway to Nowhere, Samurai Sword, Before Midnight, and Oaxacan Negroni. If you want to enjoy CityScapes at night, this is one of the best options in Los Angeles right now.
Phone: (323) 918-3410
Location: 8430 Sunset Blvd Pendry West Hollywood, CA 90069
Spire 73
Spire 73 is located at 900 Wilshire Blvd fl 73, Los Angeles, CA 90017, United States, and according to its official website, it is currently the tallest bar in the Western Hemisphere. As the name suggests, it is located on the 73rd floor of the InterContinental Los Angeles Downtown.
This rooftop restaurant and bar offers stunning views of the entire city, chic fire pits, signature cocktails, and a wide selection of whiskey, as well as Californian and international culinary expressions to rival the view and decor.
Some of the beers available at the establishment include Heineken, Stella, Modelo, Sapporo, Hong Kong Mule, French Moto, Indonesian Nu Fashioned, White Negroni, and Los Angelenos. In terms of Champagnes and wines, the menu includes Taittinger Brut la Française, Bouvet-Ladubay Cremant de Loire Rosé, Merry Edwards Pinot Noir, Cloudy Bay Sauvignon Blanc, Domaine Pichot Vouvray, and others.
To say the least, the experience with food and service personnel might be polarizing, but you can't disregard the scenery or the music. You could be served by the most polite waiter ever or not be attended for, say, half an hour. The same is true for food, where you could fall in love with it or genuinely hate it and feel cheated. Despite the fact that many visitors describe the location as a tourist trap, the experience of being on the tallest bar in the United States is unrivaled.
Phone: (213) 688-7777
Location: 900 Wilshire Blvd fl 73, Los Angeles, CA 90017, United States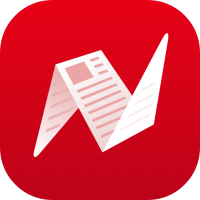 This is original content from NewsBreak's Creator Program. Join today to publish and share your own content.