Pets are initially kept by humans as a source of companionship and pleasure. While a pet is generally kept for the pleasure that it can provide to its owner, they also require maintenance like a child, which is not always easy, and therefore this article is here to help you with one of those maintenance tasks. The following article contains a list of three of the best and most popular Pet Shops in Los Angeles, which will make your monthly shopping easier.
PETCO
Petco is a pet supply company based in the Los Angeles area. It sells pet products and services, as well as live animals of various species. Petco houses fish, reptiles, small birds, hamsters, guinea pigs, and mice for adoption. The store promotes the company's philosophy, "Think Adoption First," which encourages pet adoption rather than the purchase of companion animals whenever possible.
They provide pet food, treats, clothing, toys, care and health, medications, grooming of the pets, and a variety of other services for your furry friends. The store staff is friendly and helpful, as expected, and will assist you in finding the best of the available product for your pets. It is recommended that you go to the official website to book an appointment or to look at the updated operational hours.
Phone Number: (213) 372-1390
Location: 850 S Hope St, Los Angeles, CA 90017
PetSmart
PetSmart is one of the biggest pet retailers in the United States of America and the World in terms of pet services and pet solutions. Essential pet supplies and services are available at Los Angeles PetSmart pet stores. Grooming, Pets Hotel, Doggie Day Camp, Training, and Veterinary services are available at this location. It is the main competitor of Petco.
Hours (Grooming)
You can rely on their academy-trained, safety-certified Pet Stylists to make your pet feel at ease while also improving their appearance.
Monday: 7 AM to 9 PM
Tuesday: 7 AM to 7 PM
Wednesday: 7 AM to 7 PM
Thursday: 7 AM to 7 PM
Friday: 7 AM to 7 PM
Saturday: 7 AM to 7 PM
Sunday: 8 AM to 6 PM
Hours (PetsHostel)
The PetsHostel offers a comfortable and secure environment for your pets to stay in while you are at work.
Monday: 7 AM to 9 PM
Tuesday: 7 AM to 9 PM
Wednesday: 7 AM to 9 PM
Thursday: 7 AM to 9 PM
Friday: 7 AM to 9 PM
Saturday: 7 AM to 9 PM
Sunday: 8 AM to 7 PM
Similarly, Doggy Day Camp provides exercise and socialization for dogs under the supervision of certified specialists, and Training, as the name implies, is dog trainers establishing positive reinforcements within a dog's mind. These all have similar working hours; a visit to the official website is recommended for updated schedules and to reserve an appointment.
Phone Number: (323) 602-0874
Location: 4550 W Pico Blvd, Los Angeles, CA 90019
The Urban Pet
The Urban Pet is a pet shop based in Los Angeles, California. It specializes in pet products and services that every pet requires. They offer Premium Foods, Toys, Grooming, Clinics, Training, and a variety of other services.
The Urban Pet offers the majority of its products at reasonable prices, the products are updated on a regular basis, and the staff is extremely courteous and friendly in making you aware of all of this. The groomers are also well trained and certified, so you will feel at ease leaving your pet in their care.
Phone Number: (323) 664-4700
Location: 4475 Santa Monica Blvd Los Angeles, CA 90029
Hours:
Monday: 9:00 AM - 8:00 PM
Tuesday: 9:00 AM - 8:00 PM
Wednesday: 9:00 AM - 8:00 PM
Thursday: 9:00 AM - 8:00 PM
Friday: 9:00 AM - 8:00 PM
Saturday: 9:00 AM - 8:00 PM
Sunday: 9:00 AM - 8:00 PM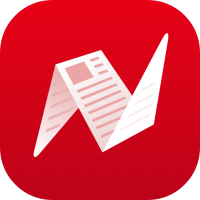 This is original content from NewsBreak's Creator Program. Join today to publish and share your own content.