Los Angeles is known for having one of the highest levels of gang-related activity in California, if not the entire United States. These gangs, which were mostly formed with good intentions like protecting the minority from racial violence and other gangs, have become a nuisance to the general public and law enforcement agencies in modern-day Los Angeles. This article discusses three of those gangs that are still active in Los Angeles today.
18TH STREET GANG
The 18th street gang is the biggest and most notorious youth gang of Los Angeles in modern times. It is also known by the name "Barrio 18" and transformed to its current form in the 1980s. It is the most violent gang in modern-day Los Angeles. It is responsible for nearly three times the number of robberies and assaults as compared to other gangs.
It is the most violent gang in modern-day Los Angeles. It is responsible for nearly three times the number of robberies and assaults as other gangs. The gang primarily operates out of California, but it also has international connections, mainly in Central America. It is also involved in kidnapping, drugs, murder, extortion, and welfare fraud, among other things.
The Gang has approximately 50,000 members in total, with 15,000 of them residing in Los Angeles alone.
CRIPS
Although this is still debated, many believe that the Crips were formed in 1969 in Los Angeles. Similarly, the origin of the gang's name is disputed, as the gang's original name was Cribs (meaning Home), and no record exists of how it became Crips. Many believe it was simply a mispronunciation, while others believe it was a combination of Cribs and RIP (rest in peace) to imply the Gang's involvement in the death.
The Crips are involved in a variety of crimes, including theft, drugs, murder, carjacking, robbery, and others with a total of about 30,000 to 50,000 members.
The Crips are a conglomeration of various fringe groups of Crips such as Compton Crips, Neighborhood Crips, and many others who are mostly fighting each other violently. Fighting with each other in crips results in three times as many deaths as fighting with their rival "Blood".
Crips wear Blue Clothes while Blood members wear Red to differentiate between each other. The rivalry between the Crips and the Bloods is one of the most well-known in the United States, so much so that it has permeated pop culture, including songs and films about it.
WEST COAST BLOODS (THE BLOODS)
The West Coast Bloods, also known simply as "The Bloods", are a predominantly African-American gang that was founded in the early 1970s by young people looking to protect themselves from the "Crips". In the present day, they are most widely associated with drug trafficking, theft, and murder, among other criminal activities.
As previously stated, the gang associates itself with the color red in order to avoid confusion with members of its main rival "Crips", who prefer the color blue. To distinguish themselves, Bloods members must get a dog paw tattoo or a tattoo of three circles made from the heated barrel of the gun.
They were known as the "Pirus" before they merged with other gangs. In the 1970s, various other gangs refused to join the Crips and formed a loose alliance, and called themselves "The bloods" resulting in massive growth throughout Los Angeles. It also resulted in a significant increase in infighting among the members, but they were all united in their fight against the Crips.
The gang has between 15,000 and 20,000 members, with half of them residing primarily in Los Angeles.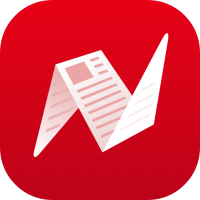 This is original content from NewsBreak's Creator Program. Join today to publish and share your own content.