One of the most appealing aspects of the Los Angeles area is its beach scene. COVID-19, unfortunately, has kept residents away from it. With the restrictions lifted, there is hope that the Los Angeles Beaches will thrive as they have in the past. This list includes three of Los Angeles' best beaches for spending time alone or with family and friends.
Santa Monica State Beach
Santa Monica Beach is the most well-known beach in Los Angeles, if not the entire state of California. It is a 3.5-mile-long beach that is maintained by the city of Santa Monia and is located just west of Downtown. It is a very active beach, with crowds of people, both children, and adults.
Santa Monica Beach is well-known for its white sandy beaches, pier, Annenberg Community Beach House, and the seemingly limitless number of fun activities available. It also has parks, picnic areas, playgrounds, and restrooms, as well as staffed lifeguard stations, the Muscle Beach, bike rentals, concessions, a few hotels, a bike path, and wooden pathways for beachgoers with disabilities on hot days.
You can also rejuvenate yourself by having a few chilled drinks and some delicious cuisine at the cafes and restaurants along the beach's edge, as well as visiting popular attractions such as the iconic Santa Monica Pier, Carousel Park, and the International Chess Park.
Address: 2600 Barnard Way, Santa Monica, CA 90405
Paradise Cove Island
Paradise Cove Beach is a beach located in Malibu, California. It is expected to be a pretty spectacular location with a name like that and it definitely lives up to the name and has even served as the backdrop for numerous beach scenes in Hollywood films.
It is a tiny, public as well as private beach hidden just below the Malibu cliffs that serve as an excellent starting point for long beach walks. It is located in front of the privately owned Paradise Cove Beach Cafe, which essentially owns the beach, but access to the beach for surfing and swimming is free.
For a long time, beach owners prohibited surfing and charged for off-site parking before the California Coastal Commission (CCC) came along and forced them to allow it. You will still be charged for on-site parking, but if you eat at Paradise Cove Cafe, you can get a discount or even free parking.
Address: 28128 Pacific Coast Highway Malibu, CA 90265
Carbon Beach
Carbon Beach is a long, south-facing beach in Eastern Malibu that sits in front of some of the most beautiful beachfront homes in the world. This mile-long beach is located between the Malibu Pier and Carbon Canyon Road in Surfrider Beach.
It is also known as "Billionaire's Beach" due to the lavish homes built right on the water's edge by famous celebrities and CEOs. The beach appears to be private, but it is not; it is simply one of the beaches that is secluded and not overrun with people.
The eastern part of the beach is named David Geffen Access because it is next to his house, and he has fought for years to keep the general public out of the beach. Although he eventually agreed to allow people on the beach in 2007, he still comes up with creative ways to keep people out, the most well-known of which is creating fake parking lots from where your vehicles can be towed. You should park your vehicles on the available street parking.
The beach has no facilities because it is only for people who want to get away from the crowds for a few hours.
Address: 22126 Pacific Coast Hwy Malibu, CA 90265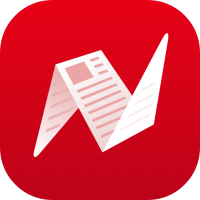 This is original content from NewsBreak's Creator Program. Join today to publish and share your own content.