Los Angeles County is one of California's most dangerous counties for accidents. The main reason for these accidents is high traffic on the freeways, which results in a significant number of violent accidents every year. In this article, we will look at three of those roads which have earned the tag of being dangerous by the statistics.
Sierra Highway
Sierra Highway, also known as El Camino Sierra, is a highway in Southern California, United States. The term El Camino Sierra refers to the entire length of a trail. According to the most recent Motor Vehicle Collision data, El Camino Sierra is the most dangerous road in the whole California State with a crash rate of 2.85 crashes per mile.
When traffic volumes increase, this highway becomes essentially an option. When certain freeways are congested, people look for alternate routes, and Sierra Highway is one of them. El Camino Sierra was advertised to the world in the early twentieth century as a highway that would showcase California's natural beauty.
The most recent incident is on June 7, 2021, when one person was killed when their dump truck crashed into a ditch in Santa Clarita.
I-405
In Southern California, Interstate 405 (I-405) is a major north-south auxiliary Interstate Highway. I-405 is a bypass auxiliary route of I-5 that runs from Irvine in the south to near San Fernando in the north of the Greater Los Angeles metropolitan area. The entire stretch is referred to as the San Diego Freeway's northern segment.
The highway connects the San Fernando Valley to Irvine and is 72 miles long. In 2017, there were a total of seven fatalities on the I-405 in Los Angeles. I-405 enters Los Angeles County in the city of Long Beach and is commonly referred to as "The 405" in popular culture.
According to the most recent Motor Vehicle Collision data, Interstate 405 (I-405) has a crash rate of 1.042 crashes per mile. Some of the violent accidents include a bus crash that injured 40 people, five of whom were critically injured. A disabled vehicle was rear-ended, killing both the father and his three-year-old son. Three people were injured in a fiery big rig crash that shut down all southbound lanes.
I-5 Freeway
Interstate 5 (I-5) is a crowded highway with numerous accidents each year. It is the main north–south Interstate Highway on the United States' West Coast. It was built in 1956 as part of the Interstate Highway System, but it was preceded by several auto trails and highways built in the early twentieth century.
As it runs southeast to northwest, I-5 becomes the Santa Ana Freeway, passing through major cities and suburbs in Orange and Southern Los Angeles counties. The San Diego Freeway continues north as I-405 from here. Southern Californians commonly refer to it as "the 5" or, in the Los Angeles area, the Santa Ana Freeway.
According to the most recent Motor Vehicle Collision data, Interstate 5 (I-5) has a crash rate of 1 crash per mile. This route had the highest death toll in 2019, with 192 fatalities, followed by US Route 101, which had 139 fatalities.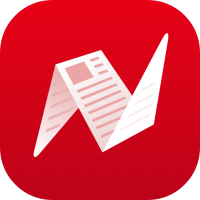 This is original content from NewsBreak's Creator Program. Join today to publish and share your own content.