There are numerous remarkable vintage restaurants in Los Angeles County. Many of these spectacular Los Angeles County restaurants are closing year after year, either due to retirement or financial reasons. The coronavirus disease has recently been the final nail in the coffin of these already struggling restaurants. In this article, we'll look at the restaurant which has managed to survive despite all these obstacles.
The Original Saugus Café
The construction of the Saugus train station in 1888 marked the beginning of the restaurant's story. The unusual term "Saugus" is Narragansut Indian, meaning a sandy spit of land, and was named after Henry M. Newhall's birthplace in Massachusetts, as per SCV history.
It was originally known as the Saugus Eating House and was part of the Saugus train station. The current name, Saugus Cafe, was adopted in 1899. The current structure was constructed in 1952 by the new owner, who completely rebuilt it from the scratch. It relocated to its current location in 1905 and was expanded and remodeled in 1925.
D.W. Griffith, Charlie Chaplin, Gary Cooper, and John Wayne were among the notable celebrities who frequented the restaurant. This restaurant is also known as the restaurant where James Dean ate his final meal before dying in a fatal car accident.
In the present day, the restaurant is located at 25861 Railroad Ave Santa Clarita, CA 91350. There are many options on the menu, but the most popular is the Combo of Corned Beef Hash and Eggs, Breakfast Burrito, and Cafes Famous Benedict, as per Yelp.
Phone: (661) 259-7886
Location: 25861 Railroad Ave Santa Clarita, CA 91350
OPENING HOURS:
Monday: 6:00 AM to 9:00 PM
Tuesday: 6:00 AM to 9:00 PM
Wednesday: 6:00 AM to 9:00 PM
Thursday: 6:00 AM to 12:00 AM
Friday: Open 24 hours
Saturday: Open 24 hours
Sunday: 12:00 P.M. to 9:00 P.M.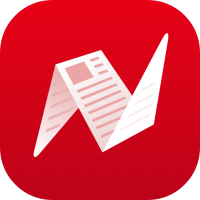 This is original content from NewsBreak's Creator Program. Join today to publish and share your own content.