Larry Elder, the man running for California governor if Gavin Newsom is recalled, is a "White Supremacist," according to a Los Angeles Times column by Erika D Smith.
Larry Elder, full name Laurence Allen Elder is a conservative talk radio host, author, and attorney in the United States. He hosts The Larry Elder Show. The show debuted as a local program on Los Angeles radio station KABC in 1993 and lasted until 2008, before returning to KABC for a second run from 2010 to 2014, According to Wikipedia.
Last week, He was labeled a White Supremacist and a Trump Fanboy by the Los Angeles Times Columnist Erika D Smith for his statements and views during the Campaign, also that he "infuriates" her.
According to Erika, skin color and upbringing do not disqualify anyone from being an enabler of white supremacy.
"Rising crime? [It's] because of this phony narrative that the police are engaging in systemic racism and cops are pulling back,... When you reduce the possibility of a bad guy getting caught, getting convicted and getting incarcerated, guess what? Crime goes up." ....."Can you say, 'Duh?'", said Elder
She brought up a few of his statements like this, accusing him of cherry-picking the facts and being smug about it. Erika reaffirmed her stance on Friday, bashing Larry and his supporters for the backlash she received on Twitter and Facebook.
Erika also used the quotes of Black Lives Matter Los Angeles Co-founder Melina Abdullah where she called Larry a "clear and present danger".
"He is a danger, a clear and present danger," said co-founder of Black Lives Matter Los Angeles, Melina Abdullah.
Smith claims she has received racist messages from Elder's outraged supporters, the majority of whom are self-proclaimed white. She shared some of the messages received on Facebook and Twitter from Larry's supporters and said that these supporters "seem to have no problem resorting to anti-Black tropes to tear down not just me, but Black people en masse,".
Some of the messages she shared were:
"You clearly got to your position from affirmative action!! Not like Larry Elder, any black person who is successful and made something of himself without crying being a victim because of his race." - Richard.
"Stop blaming others and take responsibility for the sickening black culture in the inner cities. 95% of black men are killed by black men. 95% illiteracy rate. Teenage pregnancies and living a career off the welfare plantation." - Berry.
"Terrible journalism on your part but I guess that's how you got the job, equity hire." - Brad
However, according to her Twitter post, the worst message she received was:
"I read your article and it seems mostly what I got out of it is the fact you're upset your reparations might not happen. Never mind you personally have never experienced slavery, your parents were never slaves. Never mind this great nation has afforded you an excellent educational opportunity. Never mind this nation has not held back your opportunity to earn a good standard of living. It seems to me all you want to do is bitch and moan over a whole lot of nothing." - Randall.
After enduring all of these messages with rants against her, Smith came to the conclusion that Larry Elder is a White Supremacist because his supporters allegedly did not like her article against him and criticized her personally along with her reporting.
Erika also said that Larry Elder fans were angry with her because she referenced the co-founder of Black Lives Matter LA.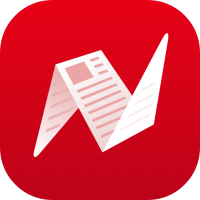 This is original content from NewsBreak's Creator Program. Join today to publish and share your own content.