Los Angeles County, the most populous county in the United States, has no shortage of expensive cities. Have you ever wondered how much the wealthy pay to live in those cities? Or are you thinking about moving to one of these cities and want to know how much money you'll need to put aside? Well, come aboard as we discuss three of the most expensive cities in Los Angeles County according to real estate prices.
MALIBU
Known for its numerous beaches and celebrity homes, Malibu is located about 20 miles west of Los Angeles. Trails in the Santa Monica Mountains weave through canyons, waterfalls, and grasslands. There are also various historical buildings in the area.
There is a big misconception that only celebrities and the wealthy live in Malibu as a significant amount of the Malibu population is middle class, according to Wikipedia. Living in Malibu appeals to nearly everyone, and for good reason. For the middle class, it's nature, work, and probably celebrities; for students, it's Pepperdine University; and for celebrities, it's privacy and nature.
Malibu, with a population of 9,946 as per World Population Review is the most expensive city in 2021. It has a median home price of $2,848,500 and a median rent of $2,413 per month.
Leonardo DiCaprio, Jack Nicholson, Brad Pitt, Angelina Jolie, Charlize Theron, and Jennifer Anniston are among just a few of the celebrities who live or have lived in Malibu.
La Cañada Flintridge
La Cañada Flintridge is a Los Angeles County community located in the Verdugos region. It is a beautiful and peaceful suburb located in Los Angeles County surrounded by various tourist attractions including the Jet Propulsion Laboratory of NASA and the Descanso Gardens.
Most residents in La Cañada Flintridge own their homes. It has a rural feel to it and is generally a great place to raise kids. It has excellent private schools nearby and is a family-friendly town with wonderful restaurants and shops.
According to the United States Government Census in 2019, it has a population of approximately 20,009 people with a total land area of eight square miles and a median home price of $1,955,500, as well as a median rent of $2,858 in 2021.
Vince Vaughn, Angela Bassett, Mark Geragos, Ron Howard, Chris D'Elia, Diane Farr, Haley Joel Osment, Emily Osment, Kevin Costner, Bill Plaschke, Miley Cyrus, Billy Ray Cyrus, and Steve Priest are just a few of the celebrities who have lived or are currently living in La Cañada Flintridge.
PASADENA
Pasadena is a city in Los Angeles County, California, in the United States. It is situated at the foot of the San Gabriel Mountains in the San Gabriel Valley. Old Pasadena is a district in the city that features numerous art deco and Victorian-style buildings. The Norton Simon Museum features European and Asian art. The Rose Bowl is a football stadium that also holds the annual Rose Bowl Game.
Pasadena had a population of 141,029 people in 2019 and an area of twenty-three square miles, with a median home price of $1,099,000 and a median rent of $1,710.
The city of Pasadena has evolved into a hub for scientific research and light manufacturing, primarily of precision instruments and electronic, aircraft, and missile components.
Pasadena's economy is based partly on the California Institute of Technology (Caltech), which also drew Albert Einstein for three winters in the 1930s due to its ongoing scientific work and groundbreaking developments. It is also home to Pasadena City College, Pacific Oaks College, and Art Center College of Design.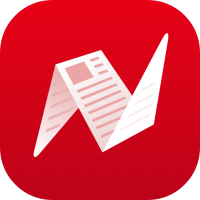 This is original content from NewsBreak's Creator Program. Join today to publish and share your own content.