As the number of cases of covid-19 in Los Angeles County continues to rise daily, officials are urging residents to get vaccinated as soon as possible. Here's how to make an appointment in Los Angeles County for your first or second dose of vaccination.
According to the California Department of Public Health, 99 percent of cases between January 1 and last week were among those who had not been vaccinated. Those who had not been vaccinated were six times more likely to catch the illness as of last week on average case rates.
According to Los Angeles Public Health Department director Barbara Ferrer, nearly 4 million people have still not been vaccinated in Los Angeles County.
"Given that about 4 million residents in LA County are not yet vaccinated, the risk of increased spread of this variant within our county, obviously, remains high," Said Los Angeles Public Health Director Barbara Ferrer.
Experts have reiterated their request that people refrain from visiting bars and restaurants unless they have been vaccinated, and the various owner associations have supported these requests.
"The choice is to either get the vaccine or get COVID, Unvaccinated workers pose a risk not only to themselves but also to their coworkers and the public they interact with" said Contra Costa County Health Officer Dr. Chris Farnitano
After multiple requests from officials and warnings from Los Angeles County Public Hospitals, Procrastinating citizens who were hesitant to take vaccines are becoming aware and looking for a way to get vaccinated.
According to the Los Angeles Public Health website, the Covid-19 vaccine is now available for children aged 12 and up. It is free, and you will not be asked about your immigration status when you apply for vaccination. You are also unlikely to require an appointment at the majority of locations.
You can also request an in-home vaccination if you are confined to your home, for this you will have to request an appointment via the provided Department of Health vaccine helpline number or you can fill the online form at the Los Angeles County Department of Public Health official website.
Phone: 833-540-0473 (Timing: 8:00 A.M. to 8:30 P.M.)
Website: vaccinatelacounty.com
To be vaccinated at a Los Angeles County Department of Public Health site, all you have to do is show up with proof of age for adults and a consent form for kids aged 12 to 17 is required. As Moderna and Johnson & Johnson vaccines are only authorized for use with people age 18 and over, People aged 12 to 17 are advised to check the availability of Pfizer vaccine at the site before arriving.
All minors aged 12-17 must have a parent or legal guardian sign a consent form for both visits. If possible, 16 and 17-year-olds should be accompanied by a parent or legal guardian. Children aged 12 to 15 must be accompanied by a parent, legal guardian, or a responsible adult.
As per the Los Angeles County Department of Public Health, You do not need to show government-issued identification or be a US citizen to receive a vaccine. Below are the examples of accepted IDs for vaccination as per the Los Angeles County Department of Public Health.
Examples of proof of age:
Driver's license or permit (foreign country or expired ID okay)
California ID card or REAL ID card (from the DMV)
Consular ID (Matricula Consular)
Medicare card
Military ID
Membership card (foreign country okay if written in English)
Passport (foreign country or expired okay)
Birth certificate
Medical document/records (including immunization records) from medical provider, clinic, or doctor
Any official document that includes name and date of birth (for example, school record)
Uber and Lyft are also providing free rides to and from vaccination centers, you can avail of it via the respective apps or by calling the same vaccine helpline number.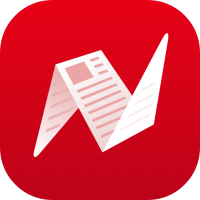 This is original content from NewsBreak's Creator Program. Join today to publish and share your own content.