A far-right violent anti-mask protester punched a cancer patient outside the hospital who was there for her treatment on July 23, 2021.
Los Angeles County Sheriff Alex Villanueva said on Friday, July 16 that he will not enforce the mask mandate on vaccinated people which took effect on Saturday, 17 July.
"For the department as a whole, we'll comply when we're working of course, and we're gonna rely on voluntary compliance of these business owners, But ultimately, all we're doing is, it's actually backfiring on us, because we're creating more resentment, more anger and more mistrust." said Los Angels County Sherrif Alex Villanueva.
Since the Los Angeles County Sheriff stated that the mask mandate would not be enforced as it is not the guideline from Centres for Disease Control (CDC) or "backed by science", there has been a significant increase in protests against masks in Los Angeles County.
On the same day as this incident when a violent protester punched a cancer patient outside the hospital. Sheriff Alex Villanueva stood firm on his decision to not enforce the mask mandate for vaccinated residents while speaking with CNN's Anderson Cooper.
The woman who got assaulted outside the hospital has come out and identified herself as Kate Burns, a cancer patient who went to reason with the protesters for protesting in front of a cancer treatment center.
Anti-maskers were protesting outside Cedars-Sinai Medical Center, which is a treatment center for cancer patients. They harassed a number of patients as well as doctors, as per a report by Vice news.
The whole altercation was recorded by a local Twitter user who goes by the name Vishal P. Singh on Twitter. He posted two videos, one of which shows protesters gathered outside the hospital building and the other of which shows an ongoing heated argument between protesters and patient Kate Burns.
In the video, the patient Katie and the protesters use explicit language to argue, which leads to a violent clash a few moments later.
Katie Burns approaches them and demands that they leave the scene, stating that she is being treated there.
"I get treated here, get the f**k away"
The protester who was also filming the scene with a cardboard sign "End the Censorship of Vaccine Risks" then asks her the reason for her anger to which Katie replies angrily,
"Because I've just gone through fu**ing breast cancer, And you motherfu**ers are here." 
One of the men protesting against the masks then says,
"That has nothing to do with you, We're trying to help." 
Katie then replies,
"You are protesting at a breast cancer fu**ing center. It has everything to do with me and my community, Do you know anything about chemotherapy? Do you know what happens to the immune system?"
The protesters then start asking her about the civil rights act and say,
"Get on the right side of history, You've got a lot of anger you need to release. It's a very dangerous emotion." 
After getting to know about the issue, more groups arrived at the scene and had a violent altercation which resulted in her getting punched a number of times. As per Katie, Far-right activists who were upset about the clinic's mandatory mask policy sprayed her with bear mace, physically assaulted her, and verbally abused her outside the cancer treatment center in West Hollywood, Los Angeles.
The patient, Katie Burns who defines herself as an Intersectional feminist said via a post on Twitter that she was shoved and punched several times by a woman holding a megaphone.
"Yep- I am the cancer patient- maced and hit twice in my surgery scar… this IS the bad place" said Burns.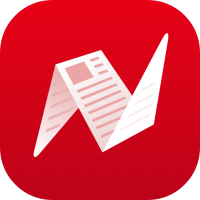 This is original content from NewsBreak's Creator Program. Join today to publish and share your own content.