Los Angeles opened more than a month ago, and while many restaurants have resumed dine-in service, studies show that there are still safety concerns about dine-ins. Outdoor dining poses a lower risk of exposure, according to studies, but the level of risk is dependent on restaurants adhering to strict social distancing and other safety guidelines. Here are three of the finest outdoor dining patios in Los Angeles:
Spago L'extérieur
This establishment is technically an extension of the old infamous Spago in Beverly Hills. Wolfgang Puck recently expanded Spago by adding a 6,500-square-foot outdoor dining area in front of the Beverly Hills restaurant.
Spago L'extérieur, the new space, is located in the Canon Drive cul-de-sac. A large tent with slotted walls, vented semi-private seating areas, a cocktail lounge, and a lobby are among the amenities. The modular structure is intended to be adaptable to changing dining restrictions. The tent has a capacity of 109 people, including 30 seats in the lounge area. The tables in the dining area are eight feet apart.
The menu of Spago L'extérieur is the same as that of its old establishment Spago. According to the official site, Reservations are recommended before arriving to enjoy your meal at the restaurant, and Valet parking is available.
MONDAY: CLOSED
TUESDAY – THURSDAY: 5:00PM - 10:00PM
FRIDAY – SATURDAY: 5:00PM - 10:30PM
SUNDAY: 5:00PM - 10:00PM
Location: 176 N Canon Dr, Beverly Hills, CA 90210
Phone: (310) 385-0880
NOBU MALIBU
Nobu, located right along the Malibu coastline, is the most beautiful restaurant in the city, with panoramic views that don't even seem real when you're staring at them. It is one of those places that will have you wondering, "Is this even real life?"
The space is large, but the minimalist design keeps it from feeling too overwhelming or old and drab, as do the rest of Malibu's upscale seafood restaurants. Its minimalist aesthetic complements the natural surroundings, and the sushi and modern Japanese cuisine are as deceptively beautiful as the setting.
The menu at Nobu appears to be fairly standard, Many of the commonly known menus around the world are actually invented by Nobu. There's sashimi with yellowtail and jalapenos, tuna tacos, and a cooked black cod miso dish with enough butter to baste a turkey.
Opening Hours:
Monday: 12 P.M. to 10 P.M.
Tuesday: 12 P.M. to 10 P.M.
Wednesday: 12 P.M. to 10 P.M.
Thursday: 12 P.M. to 10 P.M.
Friday: 12 P.M. to 11 P.M.
Saturday: 11 A.M. to 11 P.M.
Sunday: 11 A.M. to 10 P.M.
Please keep in mind that reservations are required and that you may need to book months in advance, which can only be done through the phone number provided. Masks are also required as per the mandate.
LOCATION: 22706 Pacific Coast Hwy, Malibu, CA 90265, United States
PHONE: +1 310-317-9140
A.O.C.
AOC focuses on Californian cuisine, including seasonal salads, plenty of vegetables, and dishes from the wood-burning oven, such as pizzette-style focaccia. The outdoor patio is a must on warm nights. Inside, request a booth in the back. For a more social setting, take a seat at the long communal table across from the bar. The patios feature shared heaters.
As per Opentable, they have 24 wines by the glass and 150 bottles to choose from, curated by Caroline Styne, all of which are either organic, biodynamic or sustainable.
Opening Hours:
Friday: 5–11 p.m.
Saturday: 10 a.m.–2:30 p.m., and 5–11 p.m.
Sunday: 10 a.m.–2:30 p.m., and 5–10 p.m.
Monday: 5–10 p.m.
Tuesday: 5–10 p.m.
Wednesday: 5–10 p.m.
Thursday: 5–10 p.m.
PHONE: +1 310-859-9859
ADDRESS: 8700 W 3rd St, Los Angeles, CA 90048, United States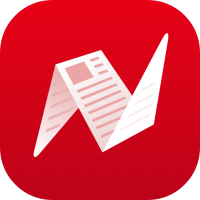 This is original content from NewsBreak's Creator Program. Join today to publish and share your own content.