Case rates among Latino, Asian, and white people fell somewhat between mid-May and mid-June. However, during the same time span, the case rate among Black individuals rose, rising from 39 to 46 instances per 100,000 persons.
In early April, officials noticed an increase in the delta variant, which accounted for approximately 5% of all cases sequenced.
The 506 new infections reported on Thursday, 1 July was the most in a single day since mid-April. Meanwhile, the number of delta variant cases sequenced in county labs has more than doubled, reaching 245 this week, accounting for roughly 44 percent of all cases sequenced, according to Los Angeles County Public Health Director Barbara Ferrer.
Cases have been moving in an upward trend since June along with the uptick in hospitalizations over the past few weeks. The unvaccinated and unvaccinated both are at risk due to the delta variant of Coronavirus, according to the Los Angeles County public health Director Barbara Ferrer.
"Given that 4 million residents in L.A. County are not yet vaccinated, the risk of increased spread is very real"
Although California state officials did not advise wearing masks and instead chose to follow CDC guidelines, Los Angeles officials suggested wearing masks indoors as well as in public spaces because they were concerned about the delta variant, which first appeared in the United Kingdom and India.
Ferrer stated that the decision was made out of extreme caution due to the fact that so much is unknown about the new strain, which is thought to be more contagious and lethal than previous strains.
"It looks like fully vaccinated people may in fact be getting infected with the delta variant at a higher rate than we've seen with other variants, so we should pay attention to that", Said Ferrer
Breakthrough Cases
These cases where a person gets infected by Covid-19 even after being vaccinated are defined as breakthrough cases and It is extremely rare to catch Covid after getting fully vaccinated.
Breakthrough cases, according to Ferrer, are uncommon. There are currently 2,190 breakthrough cases among fully vaccinated people in Los Angeles County alone. This represents a 1,257-case increase since officials began noticing such cases in May, with only 0.05 percent of all fully vaccinated people testing positive.
"Figures show vaccines provide a lot of protection against dying from COVID-19." said Ferrer
Despite an increase in normal and delta variant infections, the death rate in the country has remained stable.
Although, Most of the increase in infections and hospitalizations are coming from the Black community as per Ferrer.
Case rates among Latino, Asian, and white residents fell slightly between mid-May and mid-June. However, during the same time period, the case rate among Black people increased, rising from 39 to 46 cases per 100,000 people.
"The trends are very concerning given the proliferation of the delta variant. Cases, hospitalizations, and deaths are highest among Black and Latinx residents, while vaccination rates in these groups remain the lowest, This does mean that people have the lowest levels of protection from this virus in the communities where transmission is already highest." Ferrer said.
In terms of student demographics, blacks and Latinos are the most hesitant group of people who have yet to receive their first dose of the vaccine. Although the majority of Asian-Americans, Pacific Islanders, and Caucasians in California received at least one dose of the vaccine.
This was a source of concern too because Black and Latino students make up 90 percent of the student population in the district.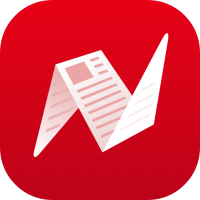 This is original content from NewsBreak's Creator Program. Join today to publish and share your own content.