Opening or thinking of (re-)starting up your own local business? Whether it's a franchise, food truck, or freelance venture, you might find yourself in need of some help to get the word out about your services.
Depending on your style of doing business, here are three different "schools" of thought to explore for successful local internet marketing.
"Old" School: Join Local Networking and Business Associations
"Old," in this case, definitely doesn't mean outdated! Meeting with established members of the community face-to-face is still a solid step toward having your business become well-known.
Long before Yelp and Yellow pages, places like your local Seattle chamber of commerce were the cornerstone directories for discovering and registering local businesses. Nowadays, there are multiple associations dedicated to supporting small businesses.
The Washington Small Business Development Center (WSBDC) for example, is one such organization. WSBDC provides valuable customized market research services as well as no-cost, one-on-one business advising for owners at all stages of the development process. And SCORE Greater Seattle serves the King, Snohomish, Kitsap, Jefferson, Clallam and Island Counties with business-building mentorship and free workshops that supply you with both relevant instruction and networking opportunities.
"New" School: Hubspot Academy
Let the internet teach you how to utilize the internet!
If you want to dive a little deeper into how to manage your business' social media or the ins and outs of SEO and other marketing tools, an online service such as Hubspot Academy might be a helpful resource for you.
From designing your website to building a multifaceted content strategy, this type of self-paced course material can help local businesses get up-and-running with a local internet marketing strategy.
"Literal" School: Leverage Local Talent
Starting a business in itself can be a daunting and time-consuming process--local internet marketing aside! If you find yourself short on time to learn modern online business practices like website design, paid advertising, content management, etc, you might consider contracting those elements out to tech-savvy minds.
It's likely that you have a Seattle Colleges or UW satellite campus near you. For jobs and internships, companies like to see students who have some semblance of a demonstrated skill or a portfolio in areas like Graphic Design, Web Development, or Digital Marketing. Thus, a student might jump at the opportunity to have experience to show for a future interview.
Put up a posting on the campus or contact a professor to see if a student would be interested in doing some freelance work for experience. After all--especially if your business is a restaurant--some business-building work in exchange for free food might be a mutually beneficial way for local businesses to tap into nearby talent.
One Final Thought:
Once your restaurant has become the latest and greatest hub in the area, you may need some help with other aspects--like grease trap management and used cooking oil recycling. Your local Seattle DAR PRO team can help relieve those burdens so you can focus on what matters: giving your customers an exceptional local food experience.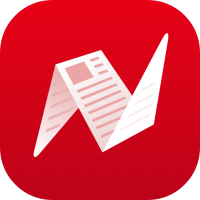 This is original content from NewsBreak's Creator Program. Join today to publish and share your own content.