Colorado Springs best spots for delectable, innovative cocktails
According to Merriam-Webster, speakeasies are a place where alcoholic beverages are illegally sold, specifically during the US Prohibition era. In recent decades, this definition has evolved to include bars with hidden entrances. The trend of speakeasies has continued to grow in major American cities. Luckily, Colorado Springs is no exception.
In the past five years, downtown Colorado Springs—Tejon Street and the surrounding area—has undergone a major facelift. We've said goodbye to hotspots like The Ritz and McCabe's Tavern. But we've welcomed new, trendy spots with cutting-edge food and drink menus. Luxury penthouse apartments, the Olympic Museum, and the new Switchbacks Soccer Stadium (Weidner Field) adorn the area.
Art projects, including sidewalk art and sculptures, have cropped up on Tejon, Cascade, and Pikes Peak Avenue. High-end dining establishments, including the Boulder chain restaurant, Jax Fish House & Oyster Bar, draw in the crowds. And while we say goodbye to some past popular haunts, we welcome new and innovative bars and restaurants.
There are many phenomenal options for downtown watering holes, but the following speakeasies stand out for their ambiance, knowledgeable staff, and craft cocktail options.
The Archives
15 S. Tejon Street
Hours:
Sunday 5 PM-12 AM
Monday-Closed
Tuesday-Thursday 5 PM-12 AM
Friday-Saturday 5 PM-2 AM
Located downstairs from Colorado Craft, in the former Elbo Room of The Ritz, this warm and dimly lit haunt is accessible through a backdoor in the alleyway behind Colorado Craft. The Archives is the brainchild of seasoned Colorado Springs hospitality industry staff including bar manager and co-owner, Dylan Currier.
One look at The Archives libations menu shows a mixture of old-school spirits, storied proseccos, amazing vermouths, and homemade bitters. And this staff knows their stuff—combining small flair bartending moves with the true chemistry of cocktail creation. Think of the best bartenders from any bar you've frequented now altogether in one establishment.
You'll emerge from your Archives experience feeling warm and fuzzy and may just learn a bit about spirits and mixology. Small plates and appetizers are provided by Colorado Craft.
"…Founded by a group of professionals who are dedicated to restoring the art of tending bar. With a focus on history, we prepare classic and modern classic cocktails, while still evolving with bar culture today." –from The Archives website
Brooklyn's on Boulder
110 E. Boulder Street
Hours:
Sunday-Closed
Monday-Saturday 5 PM to 12 AM
One of the first speakeasy offerings in Colorado Springs, Brooklyn's is located behind a "hat store" front on East Boulder Street. No signs or clearly marked doors light the way, and to enter, you must use the buzzer. This ignites a level of excitement that only elevates once inside. Brooklyn's is also home to the fantastic local gin distillery, Lee's Spirits.
Cousins Ian and Nick Lee started long-agoLee's distillery in 2014 and opened Brooklyn's in 2015. While guests can still consume exquisitely prepared prohibition-era classics like the Sloe Gin Fizz and the Bee's Knees, in recent years, the distillery expanded to create their takes on other classic spirits such as vermouth and absinthe. And, the gin offerings are masterful—a tasting set including Lee's Lavender Gin and Gin El Fuego is worth the buzz.
Lee's Spirits are available for purchase in local liquor stores too, but experiencing Brooklyn's harkens back to a long-ago era of bartending. Bartenders at Brooklyn's are knowledgeable and creative. You'll feel cooler just for stepping inside the hidden bar.
The Rabbit Hole
101 N. Tejon Street
Sunday-Saturday 4 PM-11 PM
While technically not a speakeasy, The Rabbit Hole still feels like one. Between Tejon and Nevada, hiding beneath the bubbling nightlife above ground, an Alice in Wonderland-themed bar and restaurant awaits. The space once held Colorado Spring's city morgue, and since the 1990s, has hosted a variety of restaurants and bars including Indian restaurant Mataam Fez and the French-themed Metropolitan.
The dark and cozy ambiance, eclectic food and libation offerings help to transport guests to another world. Opened in 2011, The Rabbit Hole was the first on Joe Campana's journey to bringing accessible food and drink culture to Colorado Springs. The former Phantom Canyon bartender and restaurateur extraordinaire has since opened many other Springs favorites including STIR Coffee and Cocktail Bar, Supernova, Bonny & Read, and Cork & Cask.
Whether you're a tourist, a couple celebrating, or a service worker just getting off shift, The Rabbit Hole feels homey and comfortable for all walks of life. The Crispy Pork Belly Tacos are delectable small bites, and the entrees include Chicken Truffle Mac along with other high-end comfort food offerings. The drink menu is equally innovative and comforting. Try the Swank 75—an "upside-down" variation of a French 75. Or, Purple Drank if you're feeling less fancy but want to imbibe a delicious cocktail.
At times, Colorado Springs' growth feels explosive. Thankfully, there are myriad innovative hospitality minds continually creating new, inviting spaces to explore. If you're looking for an off-the-beaten-path drinking establishment, The Archives, Brooklyn's on Boulder, and The Rabbit Hole all provide creativity, great service, and delicious cocktails.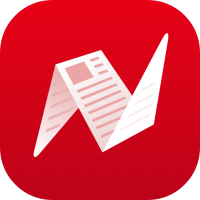 This is original content from NewsBreak's Creator Program. Join today to publish and share your own content.