The summers in Colorado are unparalleled. Unrelenting heat never lasts for more than a couple of days. A lack of thick coastal humidity keeps away most bugs. Aside from wildfires, the air quality maintains at a good level. Summer nights provide a breezy cooldown. And, summer stretches the days well into the thick of nighttime hours. The outdoors calls, and we answer.
But what happens when adulthood responsibilities keep us from our burning desire to play outside? What if we don't have time to drive to Glenwood Springs or spend a day in Breckenridge? Do we let this time burn away? Do we cry in anticipation of the encroaching cold?
In Colorado Springs, incredible views and secluded nature spots abound within the city limits. Colorado Springs is blessed with mountain trails and hilly parks in each corner of town. We're never more than a fifteen-minute drive from nature's bliss.
Packing an external frame backpack is unnecessary for hikes in Colorado Springs. Camping and orienteering gear aren't needed. A couple of layers, great hiking shoes, copious water supplies, and a hat will keep us safe on most area trails. And many of the Colorado Springs trails allow for a "pay-off" within an hour.
Here are a few short, "worth it" hikes within Colorado Springs city limits:
Santa Fe Trail—S. Corporate Center Drive parking lot or Edmondson Trailhead
The Santa Fe Trail began as a 19th-century trading route that started in—you guessed it, Santa Fe, NM, and ended in Franklin, MO. Railroad tracks still run alongside it to this day. And, as a National Historic Trail, the Santa Fe Trail is maintained by the National Park Service.
In Colorado Springs, the trail spans 17 miles from Woodmen Road at the Edmondson Trailhead to County Line Road in Palmer Lake. The path continues south from Edmondson through downtown Colorado Springs. But the northern route provides the most scenic, and the downtown area can get a bit sketchy.
The trail winds through plush forest-like areas next to Fountain Creek and crosses through the United States Air Force Academy grounds. The gravel and sand path provides a wide berth for cyclists and runners as well. Some trail users may stroll along and soak in the sights. Others utilize the trail for athletic workouts and training.
The best part about this trail is that there's no summit, so wherever you choose to turn around, you won't feel like you're "bailing." The Santa Fe Trail brings peaceful serenity and nature into your world without the planning and detail required for a hike much further away.
Highlights include Fountain Creek, old train tracks embedded into the side of the trail, trains rushing past, and Ice Lake on the Air Force Academy grounds.
Stratton Open Space
Run by the city of Colorado Springs, Stratton Open Space stands adjacent to North Cheyenne Canon. Take West 21st Street to a trailhead on La Veta Way, or drive a bit further and take a right on Ridgeway Drive for a larger parking lot option. The La Veta trailhead also has a stand-alone bathroom which the city maintains. The bathroom is a bonus, as many trails have a port-a-potty or no restroom provisions at all.
Stratton Open Space hosts various trails that wind through wooded areas with a running stream. A meadow provides exposed spots with expansive skies and stellar views of The Broadmoor, along with the Will Rogers Shrine and North Cheyenne Canon's peaks. The trails do rise in elevation, but switchbacks make this easier to endure.
A great stopping point comes at a beach area by a small reservoir. Note: there is no swimming in the reservoir, as it hosts the city's water supply. A second gated-off reservoir stands feet away from the first. The trails continue past the reservoirs but become single-track and more isolated. Stratton Open Space feels like an escape from the bustling city below, and the hike to the reservoir takes less than an hour.
Highlights: Meadows, wildlife, reservoirs, majestic views.
The Santa Fe Trail and Stratton Open Space are only two of myriad hike options in Colorado Springs. When looking for an excellent, quick hike with a pay-off, both provide satisfaction.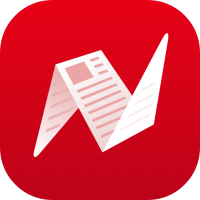 This is original content from NewsBreak's Creator Program. Join today to publish and share your own content.