In the true crime world, Colorado has held a large share of tragic cases. And, as Colorado's second-largest city, Colorado Springs has not avoided these tragedies. As of 2021, the Colorado Springs population is 498,879 and growing. The city borders sprawl out over 195 square miles. Although some neighborhoods are more prone to violent crime, these heartbreaking events can occur anywhere.
Murders at New Life Church
In 2007, Colorado Springs reeled in the aftermath of a shooting spree that left two teenage sisters dead, and others—including their father, critically wounded. On December 9, 2007, Matthew John Murray (24)—the son of a prominent neurologist with strong ties to Colorado's Christian community, opened fire in the megachurch, New Life's large parking lot. Murray fired from multiple semi-automatic weapons.
Stephanie Works (18), her sister Rachel (16), their parents and two sisters (Laurie, Stephanie's twin, and Grace, 11) were climbing into the family minivan when Murray struck. Stephanie and Rachel were both killed, and their father, David (52), faced grievous injuries as a result of multiple gunshot wounds. Murray also shot and wounded Judy Purcell (40) as she tried to get into her car. Although other vehicles were riddled with bullets, multiple drivers escaped virtually unscathed.
Murray then walked into New Life's foyer, where Larry Bourbonnais (59) tried to talk him down. Murray shot and wounded Larry, and seemed set to take as many lives as possible. However, security volunteer and former Minnesota policewoman, Jeanne Assam (42) sprang into action. Assam shot Murray ten times before the gunman shot himself in the head, taking his own life.
Senior New Life pastor Brady Boyd estimated over 7,000 people were present on the megachurch's campus at the time. Law enforcement discovered Murray had over 1,000 rounds of ammunition left on him after he died. Had it not been for Assam's quick thinking and bravery, many more lives could have been lost.
"God guided me and protected me (and I) did not think for a minute to run away." –Jeanne Assam
The prologue to the New Life shootings
Murray, an odd and troubled young adult, had become fixated on perceived wrongs he felt he had endured at the hands of the Christian community. Homeschooled throughout his formative years, Murray had grown up in the church. He'd begun a training program at the Arvada campus of Youth With A Mission (YWAM), before getting kicked out for weird behavior and heightened paranoid claims—including claims of hearing loud inner voices.
On December 7, 2007, after a YWAM Christmas banquet, Murray knocked on YWAM's door and asked if he could sleep on campus that night. The staff declined his request, and he opened fire. Murray killed Tiffany Johnson (26), YWAM's Director of Hospitality, and staff member, Philip Crouse (24). He wounded staff members Charlie Blanch (22) and Dan Griebenow (24) before fleeing the scene. After Murray's death, law enforcement officials discovered he had left violent messages on Colorado-based Christian organization websites, blaming Christians for all of his problems and vowing to kill as many Christians as possible.
After his death, a "Letter to God" was found in Murray's vehicle. The letter made evident Murray's mental health struggles.
"Am I too lost to be saved?"—Matthew Murray in his "Letter to God"
The Aftermath
The Works family reached out to Murray's parents and forgave them for their son's actions. Murray clearly needed help but masked his struggles well. The horrific grief left in Murray's wake will never go away, but the Works family shows what healing looks like for those left behind.
David Works, a descendant of Thomas Jefferson, joined a 2008 event at Eastern Mennonite University, called "Coming to the Table," where he discussed the process of life-shattering grief. He shared that his family did not want vengeance or retribution. The Works have actively shown grace and forgiveness in an inspiring way.
The tragedy of the lives lost in Arvada and the murders of the Works sisters will never be forgotten. The New Life murders aren't the only public tragedies to occur in 21st century Colorado Springs, but they showed the city that "things like this don't happen around here" isn't an apt phrase for any American city, town, or village.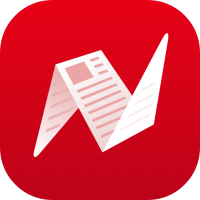 This is original content from NewsBreak's Creator Program. Join today to publish and share your own content.