At 2:30 p.m. on Friday, July 16, 2021, a jury convicted Mark Redwine in the death of Dylan Redwine. A Durango, Colorado jury took less than seven hours to find Mark Redwine guilty of the second-degree murder of his thirteen-year-old son. Dylan's father was also found guilty of child abuse resulting in death. The trial lasted five weeks and dozens of witnesses were called.
Redwine sat calmly as the jury foreman read the verdict. He showed no emotion when he heard his conviction. His attorneys, Justin Bogan and John Moran did not offer comments to the press.
For Dylan's mother, Elaine Hall and his brother, Cory Redwine—along with many other loved ones—the long climb to justice had finally reached its summit. Their emotional reactions filled the courtroom after the verdict.
Dylan's loved ones had thought Mark guilty since Dylan's initial disappearance on November 18, 2012. Mark Redwine did not face arrest until July 2017. Since Redwine's arrest, the trial had been postponed many times, including once last year due to the COVID-19 pandemic.
Mark and Elaine Hall began divorce proceedings in 2005. Tense custody battles over Cory and Dylan continued off and on in the years to come. But the boys lived with their mother full-time.
The case against Mark
In the first months of the investigation into Dylan's murder, a preponderance of evidence mounted against Redwine. The most salacious evidence stemming from disturbing photos that Dylan and Cory had found of their father in 2011. Redwine had a series of photos on his laptop showcasing himself eating from a diaper containing feces and wearing women's make-up and a red bra.
Cory had confronted his father on a previous visit, resulting in a contentious situation for both boys. Dylan had planned on also confronting his father about the photos during his court-mandated Thanksgiving visit in November 2012.
Dylan flew from Colorado Springs to Durango on November 18, 2012, and was not heard from after 9:37 p.m. that night. He'd expressed his reluctance to visit his dad, but the court ordered him to anyway. Dylan planned on staying with a friend in Bayfield, Colorado near his dad's house, but Redwine said no. A text conversation with that friend was the last communication anyone had with Dylan.
"I figured Mark knows something. I didn't know what he knew. I didn't know how he knew it." –Brandon Redwine, Mark's son, in his trial testimony, July 1, 2021
Over the following years, Mark appeared disinterested in searching for his son. He did not take part in volunteer searches to find Dylan. According to trial testimony from FBI agent John Grusing, Redwine claimed Dylan had probably gone hiking and had been killed by a wild animal. He also claimed Dylan had an oozing cold sore which was bleeding upon his arrival. Grusing told Redwine he could verify this with Elaine Hall, and Redwine changed his story. He claimed he'd played football in the living room with Dylan. Dylan had been hit by the ball and bled all over the living room.
Investigators found large amounts of Dylan's blood all over Redwine's living room. A cadaver dog found Dylan's partial remains on Middle Mountain Road in June 2013. Cadaver dogs also detected a cadaver scent in Mark's home.
In November 2015, hikers discovered Dylan's skull less than two miles from the rest of his body. Earlier in 2015, investigators informed Mark of a massive search for the rest of Dylan's remains, and suggested he take part in the search. Instead, he moved to Washington State. Upper Pine River Deputy Fire Chief Roy Vreeland testified that Mark Redwine shut his outdoor lights off on the night of his son's disappearance, which he found odd.
The La Plata County Coroner's office determined Dylan's cause of death as blunt force trauma to the head and ruled the boy's death a homicide. In a 2013 appearance on Dr. Phil, Redwine attempted to blame Elaine Hall for Dylan's disappearance. In 2015, Hall filed a wrongful death lawsuit against her ex-husband. The lawsuit was eventually dismissed based on the statute of limitations.
During the trial, the defense mounted by Redwine's attorneys included a flimsy theory that wild animals killed and ate the boy. Mark Redwine did not testify in the trial.
Redwine's sentencing will take place on October 8, 2021. The 59-year-old faces up to 48 years in prison. Dylan Redwine would have turned twenty-two this year.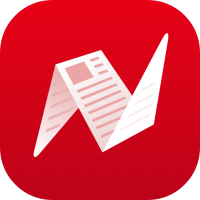 This is original content from NewsBreak's Creator Program. Join today to publish and share your own content.