If you're looking for off-the-beaten-path activities near Colorado Springs, check out the Colorado Wolf and Wildlife Center. Great for adults who are passionate or curious about wildlife, the center stays open year-round. The wildlife refuge, located in Divide, Colorado, just 30 miles west of Colorado Springs off of Highway 24, offers tours and interactive experiences. The Center is located on 75 acres of sanctuary land and is certified by the Association of Zoos and Aquariums (AZA).
No Liam Neeson in The Grey experience here! The wolves at the Colorado Wolf and Wildlife Center are rescues from horrible captivity situations. Each wolf has a distinct personality and is well cared for by the center staff. The Visitor's Center and variety of walking tours offer an educational experience as well.
A history, Full Moon Tours, and Alpha Experiences
In 1993, Colorado Wolf and Wildlife Center CEO, Darlene Kobobel rescued a wolf-dog pup named Chinook. She fell in love with Chinook, who was set to be euthanized in a Lake George, Colorado animal shelter. Darlene researched the ostracization that wolf-dog hybrids face, and realized many could not find homes.
Darlene began rescuing other wolf-hybrid pups but soon realized many purebred wolves needed rescue as well. She began the Colorado Wolf and Wildlife Center as a refuge for unwanted, captive wildlife. Within a decade, she opened the center to the public. She hopes the center's education on wildlife and ecosystems will help people gain greater awareness of the issues wolves face.
The winding tours offer great views of Pikes Peak and the Front Range Mountains of the Rockies but don't cover arduous terrain. The tours span the length of a football field and promise glorious views of wolves, foxes, and coyotes. Tours are only available by reservation.
The Colorado Wolf and Wildlife Center hosts Arctic wolves and Mexican Gray wolves. The Red Fox, Swift Fox, and Fennel Fox also enjoy this refuge with their canine brethren. Coyotes abound too.
During spring and summer, Full Moon Tours occur on one Saturday night per month. The tours begin at 4:00 p.m. and end at dusk. Release your wolf spirit by howling at the rising moon, and don't feel shocked when the wolves howl back! On the Friday before and Sunday after the Full Moon Tour, a Feeding Tour allows you to watch trainers feed the wolves.
The center features an Alpha Experience which allows visitors an hour-long interaction with penned wolves. Trainers and staff help to ensure visitor's safety. At the end of this package, participants have 50 photos to choose from on Dropbox. While this experience may soar the spirits of some, its daunting price tag could keep others away. The Alpha Experience costs $500 for one to two people and $250 for each additional party.
However, the price pales in comparison to say, an hour-long shark swim—which can cost up to $3,600 per person. If you have deep pockets and love wolves, a visit to the Colorado Wolf and Wildlife Center is a must.
The Alpha experience also has a dress code—presumably as wolves are wont to tug on clothing. If you're going to the Wolf and Wildlife Center on a date, you may want to reconsider your outfit. The list of barred clothing items is lengthy and includes skinny jeans (sorry, rock musicians) and Converse shoes.
A unique day-cation
The Colorado Wolf and Wildlife Center offers an escape from the grind of the city. Even the walking tour provides glimpses of wolves and insight into their lives. And if off-season presents a more desirable time to check out the center, the center offers fun activities including a Bonfire Bash in January, Wolf Madness in March, and a Halloween event.
The Colorado Wolf and Wildlife Center is located at 4729 Twin Rocks Road Divide, CO 80814. For reservations and questions call (719) 687-9742 or visit their website here.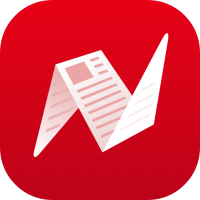 This is original content from NewsBreak's Creator Program. Join today to publish and share your own content.