On January 27, 2020, Colorado Springs, CO, grappled with collective fear when eleven-year-old Gannon Stauch went missing. Six weeks before the COVID pandemic rocked the nation, local attention locked on the mysterious case. And the community rallied together to bring this little boy home.
Gannon's stepmother, Letecia Stauch, initially reported him as a runaway. But the El Paso County, CO Sheriff's Office changed Gannon's status to Missing and Endangered Child twenty-four hours later. The FBI joined forces with the Sheriff's Office, Colorado Springs Police Department, and El Paso County Search and Rescue to find Gannon. Over three hundred neighborhood volunteers searched for the boy in mountainous territory and reservoirs near the Stauch home.
Unfortunately, Gannon did not return home alive. On March 3, 2020, Letecia Stauch was arrested in Myrtle Beach, South Carolina, on 1st-degree murder charges in Gannon's case. She fled to Myrtle Beach in the weeks following Gannon's disappearance before facing extradition back to Colorado.
On March 18, 2020, in Pace, Florida, state construction workers found the bludgeoned, stabbed, and shot body of a small boy stuffed in a suitcase. Dental records identified the remains as Gannon's. Overwhelming evidence led investigators to arrest Letecia Stauch.
Before her arrest, Letecia held press conferences declaring her deep love for her stepson. She pled for his safe return on social media. But in an interview with Colorado Springs news station, KKTV, Letecia focused on herself. She claimed those casting suspicion on her would regret their comments, cried out about cyberbullying, and spent much of the interview disparaging Gannon's mother.
What would lead a stepmother to brutally murder a child she claimed to love? Where does the case stand now?
A miracle kid
Gannon Jacob Stauch was born on September 29, 2008, in South Carolina. The oldest child and only son of Albert Stauch and Landen Hoitt, Gannon weighed one pound, six ounces at birth. The doctors gave him a ten percent chance of survival. Hoitt recalls a doctor telling her if Gannon survived, he would face profound disability.
Instead, Gannon flourished. He participated in Gifted and Talented programs in school, and physically, he landed above the average range for boys his age. Gannon had many friends. He loved tacos, Nintendo, and the color blue. He spent a lot of time with his father, Al, playing video games and building Lego tables.
Al was out of town in Oklahoma, on National Guard training exercises, on the day of Gannon's murder.
On January 22, 2020, Letecia kept her stepson home from school. She claimed Gannon had a "tummy ache." The last known sighting of Gannon occurred at 10:13 a.m. on January 27, 2020. He was captured by a Stauch neighbor's front door video surveillance, slowly climbing into the back of Letecia's Volkswagen Tiguan. Letecia returned home at 2:19 p.m., but Gannon does not show up on the footage.
The case history
The last known sighting of Gannon occurred at 10:13 a.m. on January 27, 2020. He was captured by a Stauch neighbor's video surveillance, climbing into the back of Letecia's Volkswagen Tiguan. Letecia returned home at 2:19 p.m., but Gannon is not seen on the footage.
Letecia initially told detectives that Gannon walked to a friend's house at 3:15. When pressed on simple details about the friend's name, address, and phone number, Letecia couldn't answer.
She then claimed a construction worker named "Eguardo" had broken into the house, raped her, and kidnapped Gannon. After refusing a rape kit, Letecia changed her story yet again. She said she was watching Gannon ride his bike when he fell off and hit his head. Two men came out of nowhere and kidnapped him. Albert began to doubt his wife and filed for divorce.
Letecia fled Colorado and drove back to South Carolina.
The evidence and arrest
"Why shouldn't my husband choose me over his family?"- Internet search by Leticia Stauch
A month after Letecia Stauch's arrest, her thirty-two-page arrest affidavit leaked on social media. A look at her recent Google searches revealed searches for apartments, jobs, and dating sites in the Pensacola, FL area. Pensacola is twenty miles away from Pace. The affidavit reveals Letecia tried to purchase a polygraph test from www.fakepolygraph.com.
Letecia also searched for Palmer Lake, CO, where traces of Gannon's blood and DNA were found on a piece of particleboard. Police believe Gannon's body was dumped in Palmer Lake and later moved.
A search of Gannon's bedroom revealed a copious amount of blood splatter on the walls and a blood-soaked section of carpet that stained the concrete below.
A police van transported Letecia from South Carolina to Colorado. When the van reached Texas, Letecia managed to slip out of her handcuffs and attacked a sheriff's deputy. The deputy was treated overnight in a local hospital.
As she awaits trial, Letecia keeps busy. She wrote a letter to 4th District Colorado Springs Judge Gregory Warner to complain of mistreatment in jail. Her lawyers pushed for two mental competency evaluations; Letecia passed both with flying colors.
In February 2021, Letecia filed for self-representation but now has decided she wants attorneys after all. Letecia's preliminary hearing has been pushed back to September 9, 2021.
"Gone yet not forgotten, although we are apart, your spirit lives within us, forever in our hearts." Gannon Stauch Memorial Wall at Grand Mountain School
An earlier version of this story was published on March 16,2021, in CrimeBeat on Medium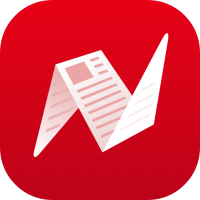 This is original content from NewsBreak's Creator Program. Join today to publish and share your own content.