"It was just like immediate as soon as I got out into the world…I encountered all kinds of casual racism in things I overheard people saying…it was stuff I would have never heard before in Columbia." – Pulitzer Prize winner, Michael Chabon
As a young kid, I remember chasing fireflies through the creek on sticky, summer nights with my Indonesian, Black, Indian, Hispanic, Native American, and Jewish friends. Many of my friends did not look or act like me, but that's what made them so cool.
In high school, we'd sneak to the top of the tree fort at the tot lot down the path. Cooling ourselves down with fruity Sno-Cones, we'd lay back and take in the live music of our favorite bands playing at Merriweather Post Pavilion's outdoor amphitheater. The lack of noise pollution allowed the sound to travel for miles from the venue's locale, deep in Symphony Woods.
Since college graduation, I've formed an independent life 1300 miles west of Columbia. But I feel homesickness spark every time I return to visit. 31.5 miles north of Washington, DC and 21.5 miles south of Baltimore, Columbia was founded on June 21, 1967. Its first residents fled the large, congested cities and their cookie-cutter suburbs to help create a new community with a focused vision of the future.
The original neighborhoods, named for literary visionaries like William Faulkner, Oscar Wilde, and Henry Wadsworth Longfellow weaved with poetically named streets: The Mending Wall, Fable Row. These odes to literature formed in clusters under the umbrella of "villages." They sparked in me a thirst for imagination and adventure.
Across the board, the kids I knew growing up in Columbia have grown into stellar adults. Many of my childhood friends have experienced wild success in their chosen professions. Columbia has produced a slew of well-known names in its fifty-four years of existence too.
For a time, Pulitzer Prize-winner Michael Chabon lived in my neighborhood. Aaron McGruder, the creator of The Boondocks, was an acquaintance from a rival high school. Oscar-nominated actor, Edward Norton, lived next door to my family when I was a toddler.
Norton's grandfather, the visionary planner James Rouse, was the founder of our town. Rouse's dream for Columbia came in the thick of the Hippie Movement of the 1960s, and he saw much of it come to fruition. In 1962, while Columbia was still in the planning stages, Rouse and his colleagues called it Shangri-La after the fictional utopia in Lost Horizon. Rouse longed to create a self-sustaining, culturally diverse town. People from all socio-economic and religious backgrounds were invited to live freely as themselves and thrive.
Rouse's vision come to life
Columbia was a place of purposeful dialogue and community-building. The community served as a space that taught us not to ignore our differences, but to embrace them and stretch ourselves to see from other perspectives.
"The unique thing was that I didn't really feel that unique…There were kids of all different types of backgrounds. I do mean all types of diversity…race, religion, economic, etc. It felt like a small town, but with city amenities."- Angie Beckman Baney, former Columbia resident
In my elementary school, there were many biracial kids, black kids, Asian kids, international students, and, white kids. As a school, we celebrated Christmas, Hanukkah, Kwanzaa, and Ramadan. I was raised in a practicing Catholic home, but I attended bar and bat mitzvahs.
Our school system took Black History Month very seriously. We openly dialogued about the atrocities of Maryland's past, along with the triumphs of the Maryland Underground Railroad, and our notable black historical figures: Frederick Douglass, Benjamin Banneker, W.E.B. Du Bois, Thurgood Marshall. We were taught not to fear those who were different than us. We learned a person is not defined by the color of their skin, or by their outward appearance, but by the caliber of their character.
"I felt like we were always learning new things…our education system seemed so forward-thinking. Learning and wanting to learn was accepted." –Patrick Brown, former Columbia resident
Throughout my formative years, Columbia public schools—part of the larger Howard County School System—consistently placed in the Top Ten list of public schools nationwide. Most of my classmates attended four-year universities after high school, with a large percentage attending prestigious colleges.
Our parents were doctors, lawyers, lobbyists. Teachers and coaches. Construction workers and hairstylists. And we were all given the same shots at a promising future.
I learned of the sin that stained the nation in the past, but I needed to recognize that it still seeped into much of the country. I thought everyone had grown up as I did. But the weeds of segregation and economic disparity still rooted themselves in a vast number of other communities.
I knew I could never grasp what my friends of color experienced outside of Columbia's safe haven. But I wanted to understand. I wanted to hear their stories.
I grow weary of the cyclical crumbling discourse, isms, phobias, and fearful hatred hitting America in crashing waves. When hatred and misinformation are dispensed as fact, large swaths of people eat it up. Those who secretly harbored anger, judgment, and fear of others became emboldened in their ignorance.
But in Columbia, diversity, education, and culture were ingrained in us by our parents, schools, and community. I'm thankful James Rouse lived to see some of his dreams come to fruition.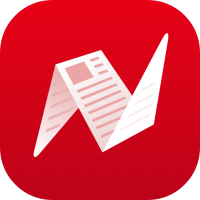 This is original content from NewsBreak's Creator Program. Join today to publish and share your own content.