Spoiler alert: Don't panic and run
I love soaking in the heart-racing adventure of Colorado's phenomenal mountain trails. There's nothing quite like the feeling of aching limbs and sweat-soaked apparel giving way to sweeping vistas. It's hard to visit Colorado without experiencing at least one awe-inspiring moment in nature.
But wildlife abounds. And mountain lion encounters, especially, are situations best avoided.
Mountain lions —an elusive, mostly peaceful, and hidden predator—will usually hide from humans. And encounters are rare. But more people are searching for adventure in the Colorado outdoors each year, and housing development encroaches on the mountain lion's habitat. Thus, the chance of an encounter increases.
If a mountain lion wanders down a mountain trail, they are fully aware of the humans in their path. And I have a deep-rooted fear of having my face eaten off by a mountain lion. In 2019, a Fort Collins, Colorado man wrestled a mountain lion—and won. However, fighting a mountain lion isn't recommended.
When we explore winding trails, we are stepping into the habitat of some fierce animals. For the most part, predatory wildlife hides in the shadows. Bears may attack if we get in the way of a food source or threaten their cubs. But the Black bears of Colorado would rather leave us alone.
I've come close to bears on trails. Although a bear sighting may cause my stomach to drop to my feet and my heart to jump out of my throat, I've managed to leave these encounters unscathed. And there are steps we can take to emerge from bear interactions without issue. But are there ways to escape mountain lions with both our faces and lives intact?
The relieving answer is "yes." Remember, whether we're hiking, trail running, or mountain biking, we are merely visitors to the mountain lion's natural habitat. Below are tips from experts on what to do in case of a mountain lion encounter.
How to avoid getting our faces eaten by a mountain lion
In 2021, Colorado Parks and Wildlife issued an educational video series titled Mountain Lions in Colorado. The series can give us a better understanding of our mountain neighbors and includes tips to ward off approaching mountain lions. I've listed a few below:
· Slowly back away from the mountain lion while maintaining eye contact. Fight the flight reflex and DO NOT RUN
· Don't hide or make yourself small. A mountain lion may confuse you for its natural prey which includes deer, rabbits, and coyotes.
· Make yourself look as large as possible. At 5'7" and 126 lbs., this feels like a daunting task for me. However, experts say by spreading my arms wide and standing as tall as I can, a mountain lion may turn away from me.
· Make loud noise, and lots of it. When I approach isolated patches of a Colorado trail, I often clap my hands and sing in a deep voice. The quieter I am, the more likely a mountain lion is to pounce.
· Carry deterrents such as bear spray, an air horn, or an emergency whistle. Again, the loud noise can help to steer a mountain lion away from your path.
· If attacked, don't cower but fight the best you can. Use rocks or large branches, etc., and focus your blows on the mountain lion's snout and front legs. The body and back legs of a mountain lion largely consist of muscle, which allows them to jump 20 feet up a slope and run up to 50 mph.
How to Enjoy the Outdoors with Caution
In Colorado, mountain lion encounters and attacks are rare. Colorado Parks and Wildlife estimates 4,000 mountain lions make their home here, and many remain hidden while living close to civilization. There have only been 25 mountain lion attacks on humans since 1990.
It's important we gain knowledge to better prepare us before exploring any wild natural area. And when utilizing the proper rules and precautions, Colorado trails can provide safe adventure. Before heading out to the trails, we need to equip ourselves with the right gear, proper hydration, and safety measures. But when we do, we can enjoy free majestic views like the one below: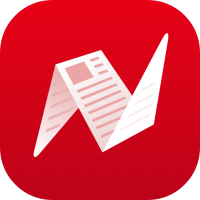 This is original content from NewsBreak's Creator Program. Join today to publish and share your own content.