It makes sense my favorite Colorado Springs watering hole, Cork and Cask, would offer s'mores kits.
All of my favorite memories of muggy, purple summer nights involve s'mores. As a kid, they were a way to share laughter with my family after a long day at the beach. In my teens and twenties, camping trips and bonfires resulting in s'mores bonding with friends left me feeling refreshed and warmed.
My big brother taught me how to burn a s'mores marshmallow to perfection. From my Dad, I learned one risks satisfying perfection if one substitutes giant graham crackers for smaller knock-offs.
Cork and Cask's expansive front patio offers ample couch seating around six fire pits. A majestic view of Pikes Peak and the Front Range of the Rocky Mountains serves as a background to the west. The whitewashed brick of the front entrance stands in stark contrast to the dark, candle-lit atmosphere beckoning visitors inside.
A Trip to Another World
Cork & Cask, located at 30 Moreno Street in downtown Colorado Springs, CO, has my heart and loyalty forever. The bar's niche is a combination of whiskey and wine. There are over 200 different types of whiskey offered at Cork & Cask, and each bartender could pass for a distiller with their treasure troves of whiskey knowledge. While the liquor and spirit offerings are sure to attract tourists and fine-dining clientele alike, the ambiance and the collective heart of the staff keep guests coming back.
When I step through the plain front doors of Cork & Cask, I've walked into a real-life gothic noir. I wonder if a vampire may greet me at the bar or if a smoking, fedora-wearing detective will ask me where I was at 7:53 p.m. on the night of June 9th. To the left of the entrance, a lounge full of dark, plush velvet 19th-century chairs welcomes me. The chairs invite me to sit but offer no protection from the monsters who I'm positive lurk around the corners.
The ethereal surroundings are also oddly comforting and romantic. I've stepped out of the mundane and into an opportunity for excitement. I spot an unassuming older lady, typing furiously on her laptop from one of the chairs, and I wonder if she could be Anne Rice, inspired to work on her next novel.
The bar top is dark granite and sleek. And the dimly lit tables and bar seats emit a mysterious air. The impressive wall of whiskey and wine stands in the spotlight behind the bartenders. The clientele betrays the fine-dining front. Anyone who walks in the doors of Cork & Cask experiences a warm welcome. Snowboarders in Scully caps, attorneys, tech professionals, college students, and dive bar regulars alike enjoy this gothic haven regularly.
The exposed brick of the west wall stands out with spooky paintings from a phenomenal local surrealist painter, Phil Lear. Massive, 19th century-styled chandeliers drip their light from above. And my heart warms with each hug from the lovable, affable, and professional owner, Lucas Frye.
Lucas treats every guest as if he's known them for years. There's no slimy "schmooze" in Lucas—despite his extensive food and liquor knowledge and his rise to success, he's one of the most down-to-earth restaurant owners in town.
How the "Cork" Keeps Me Coming Back
The first time I visited Cork & Cask with some friends, we'd had an incredibly long workday—the kind of day where we all shed tears. The elegant small plate offerings warmed our hearts immediately, and Lucas intuitively sent us a round of drinks. Our burdens momentarily lifted. We plunged into deep conversation—far removed from surface, small talk—and we forgot our woes.
And then, Lucas told us about the s'mores kits. I hadn't camped in a few years, and the lack of s'mores had sucked part of the spark from my soul. My friends and I headed outside and fell into laughter. After perfecting our marshmallows over the flames, we sat back to eat. The s'mores melted in my mouth and ignited a moment of perfection and true happiness deep within me.
On every one of my birthdays, I make sure I include a Cork & Cask visit—no matter what the rest of the day may hold. My little brother unexpectedly passed in September 2020, and after his funeral in MD, the first place I wanted to spend time with friends was at my gothic getaway. Whenever an out-of-towner asks me for a unique restaurant or bar to visit on their trip, I always answer "Cork & Cask."
Cork & Cask stands out because it is an amazing result of Lucas and his staff's passion, knowledge, and love. Many niche destinations fade after the first visit—the novelty wears off, and nothing exciting comes after. But, I will always love my gothic s'mores, and I hope to create memories at Cork & Cask for years to come.
Cork and Cask Hours of Operation: Monday-Sunday 3 p.m.-1 a.m.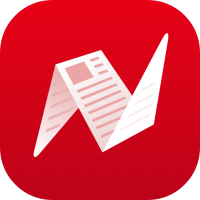 This is original content from NewsBreak's Creator Program. Join today to publish and share your own content.