As school districts across the state gear up to start the 2021-22 school year, a question almost as pressing as how will schools protect students and staff from COVID is, will the schools be adequately staffed?
As the school year nears, multiple calls across social media and advertisements in papers and on radio are going out for educational aides, support and cafeteria staff positions, and particularly bus drivers.
In the Eau Claire school district, Student Transit employee Jim Fey told WEAU 13 News that the district is still hoping to hire ten to fifteen more bus drivers. Although Student Transit has been working hard to make sure the buses are ready to run, he also says that they need more drivers to make sure they can operate even if workers need sick or other time off for emergencies: "We need to be able to have a little bit of room for everybody to breathe and take a little stress off of everybody."
The Madison Metropolitan School District (MMSD) is also having difficulties finding enough drivers to fill all of its job openings, and the co-owner of Badger Bus Lines, Tom Meier, told the Wisconsin State Journal that this is not actually a new problem, as he "started noticing a decline in drivers 10 years ago." The Verona school district, also in Dane County, has announced it will have to stagger school start and end times for its students to allow for its bus drivers to make multiple passes over the same routes in order to pick up all the students who need transportation.
Drivers are not the only workers in short supply across Wisconsin. Policy makers and administrators, including staff at Wisconsin's Department of Public Instruction (DPI) have been concerned for some years about teacher shortages. In 2015 the DPI started a "Talent Development Initiative," meant to "improve the recruitment, retention, and development of Wisconsin's educators." In the aftermath of Act 10 and COVID-19, however, it may still be getting harder for Wisconsin school districts to hire educators.
The Wisconsin Policy Forum just released a new report that found "education degrees earned at colleges and universities in southeast Wisconsin declined from 2011 to 2019." The Forum is sounding the alarm that those fewer education graduates will translate to teaching jobs going unfilled, particularly in southeastern Wisconsin, but also across the state. Rural districts, moreover, have been struggling to find teachers for years. Districts, especially in the northern regions of the state, have also had difficulties hiring enough social workers to help support their students.
Fewer students pursuing education degrees means fewer new teachers, but the pandemic has also been a driving force behind rising rates of educators closer to the ends of their careers choosing to leave the profession early or to retire. In the spring of 2020 alone more than 750 Wisconsin teachers retired.
With less than two weeks to go before many of the state's students head back to school, it remains to be seen if there will be sufficient personnel to deliver those students to school, as well as support and teach them once they arrive.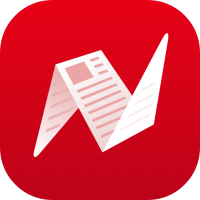 This is original content from NewsBreak's Creator Program. Join today to publish and share your own content.