The corner shop on the corner of Parmenter St. and Hubbard Ave. in Middleton, Wisconsin, now houses a new coffee shop and restaurant: The Grace Coffee Co.
Grace moved into the location, part of the multi-use Middleton Center shopping and housing complex in downtown Middleton, in November of 2020. Although primarily known around town as a coffee shop, Grace Coffee Co. also offers a full menu including breakfast and brunch specialties (offered daily), lunch, dinner, and desserts and pastries, as well as a cocktail menu and beer and cider list.
Grace moved into the location after it was vacated by Helbach's Coffee Roasters + Kitchen, which was somewhat dogged by controversy during its time in Middleton. In addition to running afoul of Public Health Madison & Dane County for not wanting to comply with its pandemic-caused mask mandate, the owners of Helbach's were also well-known as the sponsors of the "Jesus Lunch," an event held periodically at Middleton High School.
I recently visited Grace Coffee Co. for an afternoon snack, and my companions and I ordered a variety of baked goods and drinks. We sampled the chocolate croissant, a blueberry scone, and a cookie, in addition to coffee. If you do drop by Grace with a case of the munchies, make sure that you're really hungry or that it's going to be okay to spoil your lunch or dinner; their baked goods are huge. The majority of them, including the oversized croissants and scones, begin at price points of $4.50 or $5, while cookie prices start at $3.50. They're expensive, but frankly, they're also sized to share.
Our chocolate-filled croissant was flaky and delicious and did not stint on the chocolate; a blueberry scone was dry, but experts persist in telling me that good scones are suppose to be dry. Our cookie was pleasant enough but generally unmemorable.
My coffee was strong and, wonder of wonders, it was really hot. If I didn't say anything else in this review, let me please just say how ecstatic I was to find a coffee shop, at long last, where the coffee was actually piping hot.
There is ample seating within Grace and the decor is heavy on plants (a Grace hallmark), a few couches, and many wooden tables. Signs on the outside of the restaurant request that those people who are unvaccinated continue to wear masks when inside.
There is also a large patio to the side of Grace, in a small open area between the different buildings that comprise Middleton Center. Here you will find many tables complete with umbrellas and with generous shade available from the surrounding buildings. During colder seasons in Wisconsin this patio can actually be a rather bleak, chill, setting, but on a hot summer day the shade and a small breeze make these outdoor tables extremely pleasant.
On a later date a friend and I (and our kids) went back to sample more meal-time fare. My companion had the Avocado Toast, which was generously loaded with avocado and was extremely filling (and came complete with a side salad with a balsamic vinegar dressing). The kids took full advantage of the more kid-friendly options on the menu (the availability of which I appreciated almost as much as I appreciated the piping hot coffee, which I ordered again). Our younger companions enjoyed the chicken tenders (seemingly fried in a thinner and crispier batter than a typical breading coating) and the Ham & Cheddar Sandwich with a side order of fries.
The Avocado Toast was reasonable at $8.50, while the other meals were slightly more. Most of the meals listed on Grace's menu seem to be between $9 and $12, which seems only fair considering the type of rent they must be paying at this desirable downtown Middleton location.
In all I found Grace Coffee Co. to be a very appealing addition to Middleton's downtown, and I've set a goal of trying all their croissants.
Although the owners of Grace had a rocky start in Madison (when they caused a controversy of their own by painting the exterior of their first store, in an historic building on State Street, all black), they are certainly gaining momentum now. They now own and operate five locations: three in Madison, one in Sun Prairie, and this one in Middleton.
The Middleton location is currently open Mondays through Thursdays, 7 a.m. to 5 p.m.; Fridays from 7 a.m. to 6 p.m.; and Saturdays and Sundays from 8 a.m. to 6 p.m. For more information, visit their Facebook page.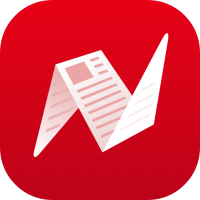 This is original content from NewsBreak's Creator Program. Join today to publish and share your own content.