It's that time of the summer; "Back to School" sale announcements are beginning to pop up. (And yes, of course, it's too early for that.) But will "new masks" be on that list for students going back to school in Wisconsin this autumn?
According to the latest guidelines from the Centers for Disease Control and Prevention (CDC) regarding mask usage in K-12 schools, all children above the age of two who are NOT vaccinated should continue to wear masks in school. The CDC further recommends that, if possible, students maintain at least three feet of physical distance between one another, and further added that vaccination is currently "the leading public health prevention strategy to end the COVID-19 pandemic," and should be encouraged.
The vaccines currently in use in the United States have only been approved for use in anyone age twelve and up.
The Wisconsin Department of Health Services website, which was last updated on May 13, 2021, states: "Most students will still be unvaccinated and schools should follow CDC's guidance for schools."
However, school districts across Wisconsin are in the process of making their own announcements regarding mask requirements.
On June 25, the superintendent of Milwaukee Public Schools (MPS), Dr. Keith P. Posley, announced "MPS will require face coverings to be worn in all buildings, schools, and on buses. Face coverings will not be required outdoors or while individuals are eating or drinking." The Milwaukee School District is the state's largest.
The next largest school districts in the state, according to Niche.com, are the Madison Metropolitan School District (MMSD) and the Kenosha Unified School District (KUSD).
The MMSD plans to make an announcement in August about whether masks will be required wearing for unvaccinated students, or for everyone. The district is currently planning for all students to return to a five-day school week, although it will be offering some virtual learning options for students in grades 6 through 12. In mid-June, administrators with the Kenosha Unified School District announced that they were making it optional for all students and staff members to wear masks during summer school, and the district's announced plans for the fall 2021 start of the school year also appears to designate mask-wearing as optional.
Although many districts have not yet stated their plans for mask-wearing requirements or guidelines for 2021's fall semester, many smaller school districts across the state made headlines this past spring when both students and parents advocated for fewer mask restrictions. On April 16, high school students in the Medford school district's high school staged a walk-out protest to draw attention to their requests to make masks optional for high schoolers. Following the protest, the Medford school district voted to make masks optional for students at all grade levels.
There has still been no official word on when COVID-19 vaccines will be offered to children under the age of 12. Recently an official with the Food and Drug Administration (FDA) told NBC News that "emergency authorization for Covid-19 vaccines in children under 12 could come in early to midwinter." Both Pfizer-BioNTech and Moderna have been conducting trials of vaccine use in children under the age of 12 since March of 2021. Results for those trials are expected to be announced this fall.
In the meantime, many Wisconsin health officials are urging that students who are eligible to receive the COVID-19 vaccine should get it before the school year begins.
A current list (as of July 12) of mask policies by state is available at this website, and another similar list is available at romper.com.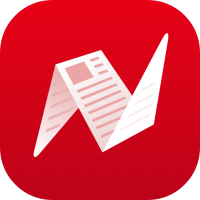 This is original content from NewsBreak's Creator Program. Join today to publish and share your own content.