I'll freely admit that as a Wisconsin native, I was confused a few years ago when the Hilldale Shopping Mall in Madison began its transformation from a typical enclosed mall with an anchor department store into an open-air collection of stores and restaurants. In Wisconsin, I thought, "It's always too cold or too hot to walk around outside stores. This will never work."
After visiting the mall for the first time in a long time this summer, however, I'm pleased to report that I've been proven wrong. Not only does the outdoor mall concept work, in the aftermath of COVID-19, it looks like the smartest idea ever.
The Hilldale Shopping Mall opened on Madison's near west side, at the intersection of University Avenue and Midvale Boulevard, in 1962. The mall was built on a small part of a 600-acre parcel that had originally been owned by the nearby University of Wisconsin-Madison, which became the Hill Farms neighborhood section of the city of Madison.
When the mall opened, its anchor department store was Gimbels, which was a department store that was originally founded in 1842 by Adam Gimbel in Vincennes, Indiana. Although the Gimbels was a popular and well-known store in the area, as the 1980s and 1990s progressed, the culture and business climate changed so that smaller department stores were bought out by larger ones. In 1986 Gimbels closed and Marshall Field's moved in. This was another department store chain that was founded in the Midwest (Chicago) in the nineteenth century.
By 2005, the Marshall Field's chain (owned by May Department Stores) was bought by Federated Department Stores. The Federated company owned Macy's, so Hilldale's anchor department store changed again, to a Macy's, and this is the store that still anchors the mall today.
In 2006, Hilldale was remodeled, and was also chosen to be the location of the first Sundance Cinema (a new concept in movie theaters developed by Robert Redford's Sundance Institute. The large, open parking lot that had fronted the mall was also changed: a row of townhomes was built along the former parking lot's farthest edge, and the developer also built two multi-level parking ramps to serve the mall.
In 2011, arguably the biggest change of all was made to the mall. It was completely remodeled from an enclosed mall with a long carpeted middle hallway, into numerous stand-alone stores that all featured separate and outdoor entrances, making the entire mall look more like a "streetscape."
Now, in 2021, the Hilldale Shopping Mall appears to be emerging victoriously from its pandemic lockdown. On the day I visited, a hot (but not too hot) and sunny July day, the weather was perfect to do a little open-air window-shopping and snacking, and although I was there early (around ten a.m.) there were already many shoppers walking about and using the mall's outside dining areas.
We stopped first at a long-time Madison institution: Morgan's Shoes, where I was hoping to buy a pair of athletic sneakers to replace the ones I was currently wearing (and which were falling apart). Morgan's Shoes has been a part of Hilldale Mall since the very beginning. The store itself is now three separate (but adjacent) stores: Morgan's Shoes, Stride Rite (for kids), and New Balance. Although I couldn't find what I needed at Morgan's, I was able to pop into their next-door store, New Balance, and find a new pair of shoes there, helped by a very friendly salesperson.
Real errand out of the way, we could simply enjoy the mall!
One of our favorite stops is an oversized outside chessboard and pieces, that is currently found right outside of Morgan's Shoes and Cafe Hollander. My sons played a quick game, and then we went to see what else the mall had to offer.
At the north end of the mall, there is also a popular grocery store: Metcalfe's Market. If you've not shopped here before, come armed with your grocery list, but also come whenever you need to pack a picnic and you'd rather not do the catering yourself. This store is home to one of the most extensive and best delis in the city, and it's all delicious. They offer a variety of salads, sandwiches, and other prepared meals, as well as nearby fruit, bakery, and drinks to fill up your picnic basket.
As you walk south from Metcalfe's toward Macy's, you'll pass by a number of fascinating specialty stores. There's Fannie May candies (where you absolutely must stop and pick up some candy to really polish off your picnic--buy the "Trinidad" candies--you can thank me for that later). There's also a number of women's apparel stores, including EVEREVE and Title Nine, as well as Anthropologie, Lucky Brand, and Madewell. If you need anything for the kitchen, you'll also want to stop here at Sur La Table.
After you pass Macy's, you can find more women's apparel at Twig's and LL Bean (where you can also find men's apparel, of course). Just beyond Macy's is where you'll also find the ever-popular Apple store, that moved here from West Towne in 2017.
The University Book Store is a bit deceptively named, in that there are hardly any books for sale in the store, but it is also a long-time vendor at Hilldale and if you need any apparel with the UW-Madison logo or absolutely anything Bucky, this is where you'll want to stop.
Another great place to stop and spend some time while at Hilldale is in the AMC Theatre (formerly the Sundance Cinema). The movie theater is now open and no longer requires masks for those customers who are fully vaccinated.
In the fall of 2020, several new businesses opened at Hilldale, including the DIY crafting shop Glitter Workshop. This summer also saw the opening of a new "boutique for pets"--Petphoria--and Indochino, a specialty men's apparel store.
EATING AT HILLDALE
As much fun as you can have shopping at Hilldale, you can have even more fun eating at Hilldale.
The wonderful restaurants on offer at Hilldale include the casual restaurant Cafe Hollander, which features one of Madison's best patio dining experiences, as well as the popular Dumpling Haus, a Great Dane Pub & Brewing Company (there's another of these in downtown Madison, but this one offers all the great food, beer, and TVs you could possibly want), bartaco, Muramoto Hilldale, and even a Shake Shack.
If you're less in the mood for a full meal and really just want a snack, Hilldale won't let you down there either; at the south end of the mall is Gigi's Cupcakes, and nearby Morgan's Shoes on the west walkway, there is a Crescendo Espresso Bar and a shop called Blended, where you can get your favorite açaí bowl, juice, or smoothie. Nearer to the AMC Theatre on the mall's south end, you'll also find Bambu, an establishment offering dessert drinks, crisp boba milk teas, Vietnamese coffees, and juices and fruit smoothies.
Hilldale Shopping Center's website is one of the more helpful of its type and offers a wonderful clickable map that shows you every single store in the complex. For more information about the stores and restaurants listed above, as well as their open hours, please visit the Hilldale Store Directory.
Pick any beautiful summer day and plan to spend some time enjoying the great outdoors while you also get your shopping (and eating!) done at Hilldale Shopping Center.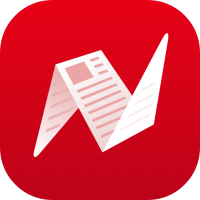 This is original content from NewsBreak's Creator Program. Join today to publish and share your own content.