On July 15, Governor Tony Evers signed Senate Bill 24 into law as 2021 Wisconsin Act 72. The law is intended to keep foster children from being placed in foster care homes where any adult has already been convicted of (or has pleaded guilty to or has faced a charge of that ended in a plea agreement) certain crimes against a child.
The law, known as "Ethan's Law," was so named because of its history. It was first proposed after the 2018 death of 7-year-old Ethan Hauschultz, who was removed from his parent's care and placed instead in a relative's home in Manitowoc County. That relative, Ethan's great-uncle Timothy Hauschultz, had previously pleaded no contest to a felony child abuse charge.
The official cause of death for the seven-year-old, who died in April of 2018, was hypothermia. In the court cases that followed his death, the relatives with whom he was placed (Timothy Hauschultz, his wife Tina McKeever-Hauschultz, and their son Damian Hauschultz) were charged with punishing him by making him carry heavy logs around the yard, beating him, and burying him in snow when the child was not wearing a coat or boots.
McKeever-Hauschultz received a five-year sentence for her role in the child's death. Damian Hauschultz has been convicted of first-degree reckless homicide (and will be sentenced on September 2, 2021) in the case, and the trial of Timothy Hauschultz (who faces eight charges in the case) will begin in December of 2021.
Ethan and his three siblings were originally removed from the home of their mother, Rachel Everett, when charges of neglect by Everett and abuse by Ethan's father were confirmed. Ethan and two of his siblings were placed with the Timothy Hauschultz family in rural Manitowoc, while another sibling was placed in a different foster home.
Everett attended the signing of the bill in the state Capitol and told the Green Bay Press Gazette that the new law "can help save some other kids, and that's a good thing."
The bill was originally sponsored by state Senator Andre Jacque (R-De Pere) and Assembly Representative Paul Tittle (R-Manitowoc). It was unanimously approved by state lawmakers in early June, and, now that it has been signed by Governor Evers, has become law.
According to the site AdoptUSKids.org, there are 6,918 children in foster care in Wisconsin. The COVID-19 pandemic has made it even more challenging for the state to find foster parent candidates; if you are interested in learning more about fostering children in Wisconsin, please visit the Wisconsin Department of Children and Families Foster Care FAQ page.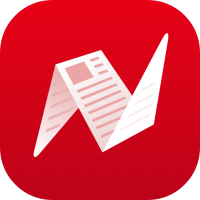 This is original content from NewsBreak's Creator Program. Join today to publish and share your own content.