Animals in both Wisconsin zoos and on some Wisconsin mink farms have begun receiving vaccinations against COVID-19.
Although no animals at either the Milwaukee County Zoo in Milwaukee or the Henry Vilas Zoo in Madison have yet been infected by the coronavirus, it has been announced that some species within both zoos will receive an experimental COVID-19 vaccine for animals that has just been authorized by the U.S. Department of Agriculture (USDA).
Zoetis, the animal medical company making the vaccine, will donate 11,000 doses of it nationwide. Zoos in Milwaukee and Madison will be among those receiving some of those doses.
As of June, the Centers for Disease Control (CDC) is offering the advice that "the risk of animals spreading COVID-19 to people is considered to be low." The CDC further notes that most of the COVID-19 infections found among animals to date have been clear cases of humans in close proximity to the animals passing the virus on to them. In laboratory tests, animals including cats, dogs, ferrets, hamsters, and white-tailed deer can all catch SARS-CoV-2 and have been shown to be able to pass it to other members of the same species.
In early July it was also reported that many mink farmers across the state of Wisconsin were working to vaccinate the animals on their farms. Although the cost to mink producers nationwide for these vaccinations is expected to be more than a million dollars, such farmers are starting the vaccine process to protect both their animals and their farm employees. In November of 2020, more than 3000 mink at a farm in Taylor County died during an outbreak of the virus there.
The CDC has also stated that mink-to-human spread of the coronavirus has occurred in the Netherlands, Denmark, and Poland, as well as in Michigan.
Instances of zoo animals becoming sick from the SARS-CoV-2 virus were first noted early in the pandemic. In April of 2020, the Bronx Zoo reported that a Malayan tiger had tested positive for the illness, as had several other tigers and lions who had also displayed symptoms and consequently were tested.
Zoetis, the company donating some of the vaccines used in zoos, said that its vaccine also "will be used in over 100 mammalian species in more than a dozen conservatories, sanctuaries, academic institutions and government organizations.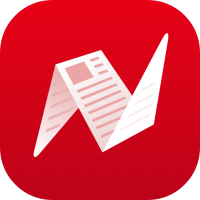 This is original content from NewsBreak's Creator Program. Join today to publish and share your own content.