Wisconsin state senator Duey Stroebel and Wisconsin Assembly representative Timothy Ramthun, both Republicans, have joined forces to introduce legislation that will allow individuals to get electricity from community solar programs.
Community solar "refers to a small solar array located within a community where multiple customers, including households, small businesses, churches, schools, and local governments, can subscribe to a portion of the solar array." It is viewed as a way to avoid the construction of large solar arrays and also as a way for individuals to avoid the cost of installing solar power systems on their own homes or businesses.
The national Coalition for Community Solar Access (CCSA) has applauded the introduction of this legislation, stating that such bills would "remove existing policy restrictions to allow for the development of small-scale community solar projects that would enable greater access to solar, lower utility bills, and create jobs and economic development across the state." The CCSA went on to praise the conservative lawmakers, stating that the legislation would provide more options for state residents to subscribe to community solar projects and, in turn, lower their energy bills.
The proposed legislation was not met with unanimous acclaim. As noted by the Wisconsin State Journal, Wisconsin lawmakers also received a memo from trade organizations affiliated with investor-owned and municipal utilities, and other generation and transmission cooperatives, asking them not to support this legislation. As quoted in the State Journal, the utilities stated that "out-of-state community solar developers would benefit from using the grid with no obligation to be a provider of last resort or maintain grid reliability, as Wisconsin's utilities are required to do."
State Senator Stroebel has long been a proponent of lowered electricity costs for Wisconsin businesses and ratepayers. In an editorial he wrote for the Milwaukee Journal Sentinel in 2017, Stroebel stated that Wisconsin's high utility rates were causing companies to make choices like expanding some of their operations into other Midwestern states with lower energy costs. He suggested "Wisconsin can no longer afford these high rates. They are threatening our job creators, driving investment out of our state, and costing hardworking families real money."
Community solar programs are being hailed as a local way to support more renewable energy sources and to lower electricity rates for more customers, particularly renters (who typically don't have the option to install solar panels on their rental properties), but can also have drawbacks. Writing for energysage.com, Kerry Thoubboron noted in 2019 that community solar projects can end up requiring a lot of space (with possible environmental consequences), and can also keep individuals from receiving available solar panel installation incentives and tax rebates: "With a community solar subscription, because you don't own any part of the solar farm, you're not eligible for solar incentives like tax credits or rebates, as your community solar company or developer is taking advantage of those incentives themselves."
State Senator Stroebel (of Saukville, and representing Wisconsin's 20th Senate District) and State Representative Ramthun (of Campbellsport, and representing the 59th Assembly District) are currently looking for co-sponsors for their legislation.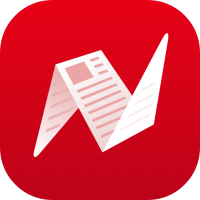 This is original content from NewsBreak's Creator Program. Join today to publish and share your own content.