The Madison Audubon Society recently advised Wisconsin residents to be wary of a new disease found among songbirds, and recommended "removing your bird feeders until scientists better understand the causes."
Earlier this summer, Audubon societies and state departments of natural resources in states including Maryland, Pennsylvania, Virginia, and West Virginia began recording instances of sick and dying birds. The primary symptoms of the new disease appear to be swollen eyes and a crusty discharge around the eyes, while residents have also been reporting that birds so affected also seem to display neurological symptoms including seizures and a lack of coordination.
The birds most commonly reported as suffering from this mysterious illness include fledgling common grackles, European starlings, blue jays, and American robins. Numerous organizations and government agencies are investigating the fatalities and have been able to rule out more typical disease sources of such symptoms through testing. It has been determined that birds tested did not die from avian influenza virus, the West Nile virus, or Salmonella or Chlamydia bacterial infections, or several other known diseases.
As of July 14 the mystery disease has "not been linked to bird mortalities in Wisconsin." There have been, however, scattered reports of birds seen in Wisconsin with eye-swelling and crusty discharge. The Wisconsin Department of Natural Resources (DNR) notes that a number of other common diseases can also cause such symptoms in birds.
The Wisconsin DNR is further asking that residents who notice birds with swollen eyes or eyes with discharge report these sightings; if necessary and possible, such birds might be collected for further testing.
In the meantime, multiple organizations, including the Madison Audubon Society has made recommendations for trying to keep our bird populations safe. These include taking down all bird feeders until further notice, as the hope is to keep birds from congregating together and passing along any pathogens to other birds (the society also notes that there is plenty of other food available for the birds at this time of year). Other suggestions include cleaning the feeders thoroughly with a bleach solution (10%, or 1 part bleach to 9 parts water) after taking them down and before storing them, as well as cleaning any bird baths with a similar solution on a regular basis, especially if you continue to make them available.
If you notice birds with symptoms of this new mystery disease, or find a dead bird with evidence of such symptoms, please remember not to touch the bird without taking proper precautions like wearing rubber gloves. The Madison Audubon lists contact information for who to call if you see ill or dead birds.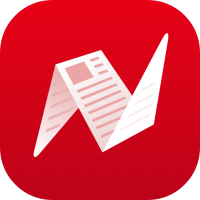 This is original content from NewsBreak's Creator Program. Join today to publish and share your own content.