I know the pandemic has found all of us making a real effort to get back into nature, and the popularity of America's national parks and Wisconsin's state parks has exploded.
But have you seen all that Dane County's county park system has to offer? The county parks in the area are easily accessible, offer a wide variety of hiking, swimming, and other recreational activities, and (here may be the best part) are completely free!
A visit to the Dane County parks website indicates that parks can be classified as recreation parks, wildlife areas, natural resource areas, or historic or cultural sites. Although they are all open to the public, the recreation parks offer the most amenities and parking. Consider visiting the parks described below when you feel the need to get back to nature!
1. Badger Prairie County Park, 4654 Maple Grove Dr., Verona
This spacious park located just outside of Verona offers playing fields, mountain bike trails, and not one but TWO dog parks (one is meant specifically for smaller dogs). This park also functions as a junction for the Ice Age National Scenic Trail, which can be accessed from within the park.
2. Brigham County Park, 3160 Highway F, Blue Mounds
The entire region around Blue Mounds abounds in natural and rugged beauty, making this park a spectacular place to get outside to just enjoy the scenery. This park includes both a group camping area and a 23-unit campground, as well as the Brigham Trail, a paved 1.3-mile trail that connects to the Military Ridge State Trail and the Cave of the Mounds National Natural Landmark. The park is also across the highway from the Blue Mounds Wildlife Area, which offers numerous hiking trails, and (in winter), cross-country ski and snowshoe trails.
CamRock County Park offers access to the Koshkonong Creek via a canoe and kayak launching area, as well as fishing areas. The park also boasts three shelters, play equipment, hiking and mountain bike trails and, in the winter, a well-known sledding hill.
4. Goodland County Park, 2844 Waubesa Ave., Madison
Goodland Park is situated in Madison, on the west shore of Lake Waubesa, and includes 600 feet of shoreline. Amenities here include shelters, sport courts (volleyball, tennis, and basketball), and a boat launch and unsupervised swimming area.
5. Indian Lake County Park, 8183 State Highway 19, Cross Plains
Indian Lake Park includes wonderful hiking and cross-country ski trails, a shelter and play area, lake and fishing access (although special restrictions are in place during the summer of 2021; please check the link), and an historic hilltop chapel that was built in 1857 by a family asking for protection from the region's diphtheria outbreak. At 500+ acres, it is one of the largest of Dane County's parks.
6. Jenni and Kyle Preserve, 925 Post Rd., Madison
One of Dane County's newest parks, the Jenni & Kyle Preserve was founded in 1989 with a donation from Harvey and Patricia Wilmeth, whose grandchildren Jenni and Kyle both died at young ages from degenerative neurological diseases. This park has a special focus on serving children and adults with disabilities, offering accessible picnic and fishing areas.
7. Mendota County Park, 5133 County Highway M, Middleton
Mendota County Park offers both a campground and a boat camping area; these areas include bathroom and shower facilities. There's plenty to do here while you're camping; the park includes an unsupervised swimming area, play equipment, a place to launch boats and canoes, and volleyball courts.
8. Prairie Moraine County Park, 6679 Wesner Rd., Verona
Prairie Moraine Park is noted for its 79-acre dog park, as well as for its watershed trail experience, which can be accessed through the free GeoTourist app (and which provides information at different spots in the park regarding the landscape and history of the area). The hiking trails here are excellent and the scenic overlook well worth a look over.
9. Salmo Pond County Park, 4809 Scherbel Rd., Cross Plains
Salmo Pond Park is tiny, but offers three accessible fishing piers and two accessible shore fishing areas. Try your fishing luck in the 3-acre lake that contains panfish and trout!
If you've still got hiking energy after your fishing outing, continue stopping at nearby Festge County Park to hike and visit that park's gorgeous scenic overlook.
10. Token Creek County Park, 6200 Williamsburg Way, DeForest
Token Creek Park has numerous shelter facilities and tons of room to spread out for all your outdoor group gathering needs. It is also unique among the Dane County park system for offering volleyball courts, equestrian trails, a dog park, and even a 27-hole disc golf course!
Bonus Pick: The Ice Age National Scenic Trail
Dane County also boasts a segment of the Ice Age National Scenic Trail, a recreational backpacking trail which leads visitors across some of Wisconsin's most breathtaking scenery. Visit the website for information about where to access the trail and which segments might be best suited to your hiking needs.
Always consult the county website before visiting to find temporary closure or other important information about the parks.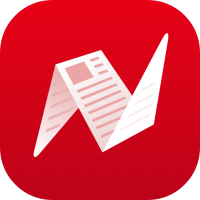 This is original content from NewsBreak's Creator Program. Join today to publish and share your own content.