Wisconsin might be seeing the light at the end of the pandemic tunnel, but another serious medical problem still exists in the state: opioid addiction.
On June 30, Governor Evers signed Act 57 into law that is designed to redistribute opioid lawsuit money directly to Wisconsin's local county governments. The opioid settlement that was awarded to various states in 2020 listed an initial figure of $26 billion dollars; Wisconsin is slated to receive $400 million dollars as its portion of the settlement.
Although Evers signed the bill with the stated hope of getting badly needed funds to local governments as quickly as possible, he also noted he had reservations about other provisions in the legislation. In his signing statement, Evers said, "Section 2 of the bill unconstitutionally gives the legislature authority to approve any settlement the executive branch reaches with the opioid manufacturers and distributors, violating our constitution's separation of powers doctrine. Not only is this provision unconstitutional, but it also needlessly delays the ability of the State to get these funds to communities as quickly as possible by requiring approval by the Joint Committee on Finance..."
The requirement that all settlement funds be deposited into Wisconsin's general fund and also that the settlement amounts be approved by the state's budget committee has been in place since 2018. In that year Governor Scott Walker and the Republican-controlled state legislature enacted those provisions, meant to limit the power of subsequent administrations, in a lame-duck December session.
Opioid addiction remains a serious problem in Wisconsin. Since 2010, the number of deaths due to opioid overdose has more than doubled. In 2018, an estimated 78% of drug overdose deaths in the state involved opioids. That rate drops Wisconsin solidly in the middle of state rankings; coming in at 22nd in opioid overdoses in the nation with a rate of deaths at 15.3 per 100,000 residents. (West Virginia leads the nation in such deaths with a rate of 42.4 deaths per 100,000 people.) Illinois's rates of such deaths are very close to Wisconsin's, but both Iowa and Minnesota have death rates that are less than half of Wisconsin's numbers.
The numbers above reflect statistics for 2018; news reports now indicate that opioid overdoses in Wisconsin went back up during 2020.
Other pharmaceutical money is set to flow into Wisconsin to fund opioid abatement programs; in early July it was announced that Wisconsin would also receive a share of the money awarded in a judgment against Purdue Pharma and the Sackler family.
The details of how these funds will be distributed have not yet been finalized, but most sources agree they will be used on a variety of opioid abatement and mitigation strategies. In Wisconsin, those strategies have included helping people receive approved medications and behavioral therapy and helping educate prescribers about alternative methods of pain management.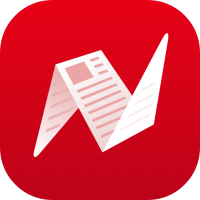 This is original content from NewsBreak's Creator Program. Join today to publish and share your own content.