The pandemic affected restaurants everywhere, and Middleton was no exception: during 2020 three of my favorites closed: Chocolaterian, Common Ground, and Pizza Brutta.
But there's still a lot to celebrate in the Middleton foodie scene and one thing that Covid changed for the better was helping diners appreciate outside dining experiences and restaurant patios. Consider visiting any of these great establishments and their patios when you're in Middleton.
1. 1847 at the Stamm House, 6625 Century Ave.
The Stamm House was originally built in 1847 and was recently refurbished to showcase its stone masonry and wood construction; it's a gorgeous historic building. The menu is pure Wisconsin supper club with a foodie's sensibility; lots of steaks but lots of other options for more adventurous eaters. The patio is large, cheerfully lit, and often filled with enough other diners to make it lively but not crowded.
2. Craftsman Table and Tap, 6712 Frank Lloyd Wright Ave.
Part of the Madison area's group of Food Fight restaurants, Craftsman offers the best fried cheese curds around (and the rest of the menu isn't bad either!). The patio here is not large and is sandwiched between the restaurant and the UW Credit Union next door, but it's shaded and pleasant and sheltered enough that diners are barely aware of the traffic humming by on nearby Century Avenue.
3. Village Green/Longtable/Downtown Middleton, 7508 Hubbard Avenue
For my money, The Village Green is the best restaurant in Middleton, but that's just because "homey" and "casual" and "delicious burgers" are all ideas I try to live my life by. The patio directly out front of The Village Green is not large, but immediately adjacent to the restaurant is a large open green space (that the city of Middleton is turning into a "downtown plaza,") that currently features picnic tables and grass.
Another good option for take-out and to enjoy the Middleton downtown plaza is Longtable, which offers an extensive beer list and a wide variety of small plates for sharing.
4. Free House, 1902 Parmenter Street
The Free House occupies another historic Middleton building, made of warm yellow stone and surrounded by mature trees that beautifully shade their two dining patios. The bar here is particularly proud of its extensive whiskey list, and the menu is extensive (complete with an impressive list of appetizers).
5. Pleasant View Golf Course/Goat Hill Grill, 1322 Pleasant View Road
The Goat Hill Grill at Middleton's Pleasant View Golf Course offers one of the best patios and views anywhere in the Middleton (or Madison) area. The menu boasts a truly impressive beer list, as well as delicious appetizers, sandwiches, and sides. Order your food and head out to the terrace to enjoy the view that is every bit as pleasant as advertised.
6. Villa Dolce, 1828 Parmenter Street
If you're in the mood for wine, pizza, and gelato, this is the establishment for you! Owned by the family who owns Sofra, another popular Middleton restaurant, this cozy restaurant is modeled on open-air Italian cafes and features multiple tables under festive awnings on its side patio.
7. Middleton Sport Bowl, 6815 University Avenue
Those who like their patio dining with more of an urban flair--situated on busy University Avenue, the tables on the Sport Bowl patio definitely offer a view of traffic--will enjoy this setting. Although on a busy road, the patio is sheltered, bordered by decorative iron railings, and bursting with flower baskets. Come for the food, and stay for some bowling!
Points for Effort: Hubbard Avenue Diner, 7445 Hubbard Avenue
The Hubbard Ave. Diner offers a few tables outside, but to call their outside dining area a "patio" would be a stretch. Still, the few tables they have are nicely sheltered from the street and in the shade, so if you can snag one, you're in for a very pleasant dining experience!
Let the patio dining begin!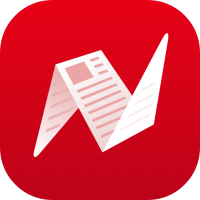 This is original content from NewsBreak's Creator Program. Join today to publish and share your own content.