I like a good hotel as much as the next person, but this summer I'll admit I'm not ready to stay in a hotel, fly on a plane, or even eat inside restaurants. What I am ready to do is get out and about and explore some of the great small towns around Madison, which offer a wide variety of new outdoor, shopping, and sightseeing options (all within a three-hour or so roundtrip of the city). Join me, won't you?
1. Spring Green
Spring Green is an easy and straight drive directly west out of Madison on University Avenue/Highway 14. In an hour you will be in this town of 1,700 in Sauk County.
Spring Green has so many attractions for visitors that you could actually extend your stay overnight or for a couple of days, but if one day off is all you have, you can still have a lot of fun. The city is perhaps best known for two things: its world-class theater company at American Players' Theatre, and its status as Frank Lloyd Wright's adopted hometown.
If your visit extends into the nighttime hours, you simply must catch a play (by Shakespeare or one of their more contemporary choices; it's up to you) in their open-air theater. Click here for their schedule and to purchase tickets. Pick up some picnic fare at the Spring Green General Store or The Shed and go early to have a picnic before you see the show.
If Frank Lloyd Wright and architecture are more your interests, visit Taliesin, where Wright lived and worked and taught for many years. Check their website for visiting hours and tour information; the site also features a cafe with grab-and-go food options for you to enjoy.
Spring Green also offers many shopping choices. Definitely leave time to visit Arcadia Books, an independent bookstore with a wide variety of books and a cafe to enjoy a drink or snack while you decide which books you want to buy (pro tip: go ahead and buy all of them).
(And, p.s., I didn't even tell you about one of Spring Green's most popular and famous attractions: The House on the Rock. That's because you really have to set aside an entire day to go just there. Trust me.)
2. Lodi
Lodi is a quick 30-minute jaunt from either the east or west side of Madison, making it an ideal spot for an afternoon outing.
One of Lodi's more famous occupants is "Susie the Duck" (you'll even see her name proclaimed in the iron railing overlooking her home, Spring Creek, which runs right through the middle of town). Take a walk around the main street, get a snack or lunch or a picnic supper, and head down the stairs off Main to walk and eat along the creek. It's a hidden little gem tucked away below street level!
In the Lodi area, there are also many unique attractions like the Merrimac Ferry (a small car ferry that takes you across the Wisconsin River--and yes, in true Wisconsin form, there is an ice cream stand on both sides), the Treinen Farm Corn Maze and Pumpkin Patch, and the Gibraltar Rock State Natural Area.
Lodi also boasts a number of unique dining options and the Buttercream Bakery, a true small-down delight with the best delicacies around!
3. Baraboo
One of the bigger towns on this list, Baraboo boasts a population of 12,000 and is the county seat of Sauk County. It's an hour-long drive northwest of Madison. Baraboo is often overlooked as a destination as most visitors simply drive through it on their way to the flashier attractions and water parks of Wisconsin Dells. Don't make that mistake!
Baraboo is actually famous worldwide as the home of the Circus World Museum; it is in this town that the Ringling Brothers Circus was founded. The Circus World Museum is a must-see, but if you're not a fan of circuses (or clowns), there is also Ho-Chunk Gaming, a full-service casino offering slot machines and table games (although Bingo has not yet resumed).
Baraboo is an old city and its downtown historic district includes 75 buildings built between 1870 and 1938. Walkings its numerous downtown blocks between East St. and Broadway will take you past many restaurants and shops, including the Baraboo Burger Company, the AL. Ringling Brewing Company, Tin Roof Dairy Ice Cream, and The Village Booksmith.
4. Viroqua
It's a bit of a haul from Madison to Viroqua (four hours, round trip), but you won't be disappointed!
Entire books have been written about Viroqua's appeal to both its longtime residents and to new residents interested in working in new types of community-supported agriculture and farm-to-table living and dining.
Viroqua is also famous for being in Wisconsin's "Driftless Area," a region known for its rugged beauty and varied landscape. Bring your bike along, or explore parks and other outdoor experiences, including, horseback riding and canoeing. The more literary-minded might also enjoy taking a writing class or workshop at the Driftless Writing Center.
One of the highlights of visiting Viroqua is its variety of dining options, including the nationally known Driftless Cafe and The Tangled Hickory Wine Bar. The city is also regarded as a destination location for its artisan boutiques and other shopping options.
5. Paoli
Paoli is so small that it is unincorporated, but don't let that stop you driving the twenty minutes away from Madison to check it out!
Those travelers feeling particularly ambitious might also consider using their bicycles to get there; Paoli is well regarded as a great destination for bikers and is only a 28-mile round trip along lightly traveled roads and bike paths.
Once in Paoli, you've got several options for entertainment. The Falk Wells Wildlife Area and the Sugar River will appeal to the outdoorsy type; for those who want to beat the summer heat inside, there are tons of dining and shopping options, including the Paoli Art Shop, Driftless Chocolates, and home decor shop Lily's Mercantile and Makery (among many more).
So this summer, hop on your bike or into your car and travel further than you ever thought you could--without leaving Madison very far behind!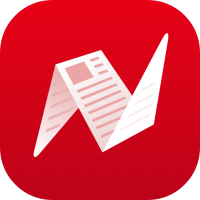 This is original content from NewsBreak's Creator Program. Join today to publish and share your own content.