If you're anything like me during this 2021 summer, you still can't get yourself to eat inside at a restaurant. I know this is unfair, because restaurants need support and consumer dollars right now. But there's no denying that there are enough gorgeous places to sit and eat outside in and around Madison (even outside areas with ready access to restaurant food) that if you're not ready to dine in, you don't really have to. So if you're looking for a picnic without having to make your own food, consider these great outdoor eating spots.
The best part of the Dane County Farmer's Market (besides all the great food and friendly vendors, of course) is its venue: in the shadow of the spectacular Wisconsin capitol building, with large expanses of lawn under mature, shade-providing trees and well-kept landscaping. Even if you don't attend a Saturday farmers' market, all you have to do on any given day is grab a blanket, order takeout from any nearby restaurant--The Old Fashioned, The Great Dane, Canteen, or Heritage Tavern all spring immediately to mind--and find a spot on the lawn.
Please note the previously busy downtown area has not quite rebounded from the lockdown effects and some of your favorite restaurants might not be open for lunch or on holidays (when in the past they might have been).
The capitol building's address is 2 E. Main Street, and there are many affordable and close public parking garages and ramps near your favorite restaurants and side of the square.
The Terrace at the UW-Madison Memorial Union is one of Madison's favorite summer spots. Get here early in the evening or one of their iconic "sunburst" orange, green, or yellow metal tables (and all the matching chairs) will be taken. Grab a table, order some food from their outdoor grill, and finish with a beer or ice cream, all available outside, while you sit and enjoy the sunset over the lake.
Most Covid restrictions on the Terrace have now been lifted, and it is open from 8 a.m. to 11 p.m. daily. Please also note that with the exceptions of service animals, pets are not allowed (per the Union Terrace website). More information about dining options can be found at this site. Please note that the Union also hosts movie viewings and musical performances, mostly on weekend evenings.
3. Union South
There's no lake here, but there's a variety of outdoor tables on a pleasant plaza and numerous patios that combines the best of urban living with numerous terraces, patios, and beautiful landscaping that includes a water feature and koi pond. Union South also offers the Union's distinctive "sunburst" chairs in bright colors.
Union South doesn't boast any outdoor grills, but the building does offer a variety of casual stores offering food options. Their bar and grill, The Sett, is closed for summer 2021, but storefronts inside Union South like Prairie Fire and The Daily Scoop (ice cream) are open and offer sandwiches, snacks, beverages, and ice cream and desserts.
The Olbrich Botanical Gardens are a wonderful place to visit in the summer or the winter, as the center offers sixteen acres of outdoor gardens and the indoor Bolz Conservatory (which, if you return in the winter, provides a healing touch of humidity, warmth, and life in the middle of Wisconsin's coldest days).
Taking food into or picnicking within Olbrich is prohibited, but several picnic areas and small parks are directly adjacent or very near to it, including one across the street and on Lake Monona. Come make use of one of those amenities for your picnic, and then spend the afternoon exploring the many different plants and landscapes Olbrich is bursting to show you.
The small gift shop where snacks can be purchased is closed until later in the summer of 2021, but Olbrich's location on Atwood Avenue means you are close to a number of unique restaurants for takeout, including Ian's Pizza at the Garver Feed Mill, Daisy Cafe and Cupcakery, and the Next Door Brewing Company.
Olbrich Botanical Gardens are located at 3330 Atwood Avenue, Madison, and the outdoor gardens are free to tour (while the Bolz Conservatory asks an entrance fee of $6). The gardens are open daily from 10 a.m. to 6 p.m.
Not actually in Madison, but just outside of it in the suburb of Middleton, is the Pleasant View Golf Club (pictured above). Open to the public for golfing, of course, but more importantly, it offers perhaps the best panoramic view of the Madison area from the outside terrace attached to their clubhouse.
Carry-in food and beverages are not allowed at the club, but you don't need them, as there's a restaurant, the Goat Hill Grill, in the clubhouse. Nothing fancy, but definitely picnic-worthy grill items and sandwiches as well as a truly impressive list of beers on tap. Order your food and head out to the terrace to enjoy the view that is every bit as pleasant as advertised.
Check out the website for more information about getting there and golfing there. The Goat Hill Grill's hours vary slightly by month, but during the peak months of July and August it is open from 7 a.m. to 9 p.m.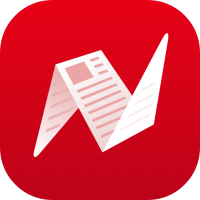 This is original content from NewsBreak's Creator Program. Join today to publish and share your own content.