Restaurants and theaters and stores are all opening back up in Madison, and so are museums and other places to take your kids! Following is a list of kids' favorite museums in Madison and southwestern Wisconsin, along with information about their updated hours and rules.
1. The Madison Children's Museum
The Madison Children's Museum is a multi-level fun and discovery zone with a ton of exhibits with which your kid can interact (and literally climb into). It includes a rooftop garden and provides options for kids of varying ages!
As of June 24, the Madison Children's Museum is now open to both its members and the general public, although capacity limits are still being enforced. Visitors must buy tickets in advance; tickets for the public cost $12 each for adults and children, while senior tickets are $11 and the museum does offer ticket assistance for families who qualify. For museum members, the price of admission is free. Currently the Museum is open from Tuesday through Sunday, from 9 a.m. to 4 p.m.
The Museum can be found at 100 N. Hamilton St. in Madison, and they can be contacted by phone at 608-256-6445, through a web form, or at their Facebook page.
2. The University of Wisconsin-Madison Geology Museum
The Geology Museum on Madison's campus offers a room full of rocks and gemstones to enjoy, a black-light room that helps you learn about different types of minerals, a display about the age of the earth (including an exhibit that lets you know how funky Earth's atmosphere smelled during different time periods, a particular favorite of my kids), and multiple animal skeletons and fossils, including a truly impressive mastodon. Don't forget to visit the garden of rocks and minerals outside the building!
The museum just re-opened to the public on June 28 and is free to tour, although donations are accepted. They ask that visitors wear masks and limit their groups to no more than ten people. Their hours are Monday through Friday, 8:30 a.m. to 4:30 p.m., and Saturdays 9 a.m. to 1 p.m.
The Geology Museum can be found inside Weeks Hall at 1215 W. Dayton Street, Madison, on the UW-Madison campus. Visit their Facebook page! They can be contacted at 608-262-1412 or museum@geology.wisc.edu.
3. The Black Earth Children's Museum
Located a thirty-minute drive west of Madison, in the village of Black Earth, a wonderful gem of a children's museum awaits you! Although not large, the museum boasts a rope walkway, an electronics and lighting exhibit courtesy of local business ETC (a theater lighting company), and many fun, hands-on exhibits like the Toddler Farm, Wetland Wonders, and the Mini-Market.
The museum re-opened on June 21 and is open from Monday through Friday, 9:30 a.m. to 4:30 p.m., Saturdays 11:30 a.m. to 5 p.m., and Sundays 12:30 p.m. to 4 p.m. The museum requires you to buy reserve timed entry tickets (which allow you 90 minutes in the museum for the admission price), which cost $6 for children and adults (babies under one year old are free). Masks are currently required for everyone older than age 5 and events information can be found on their Facebook page.
The Black Earth Children's Museum can be found at 1131 Mills Street, Black Earth, WI. Their phone number is 608-888-2017 and they can be contacted through their web form.
Baraboo is an hour's drive northwest of Madison and boasts its very own (and new, as of 2019) kids' museum. Fun exhibits here include a farm-to-table exhibit complete with barn, chicken coop, Sysco truck, grocery store, and a play dining area; trains; a music and theater stage; bank, science, and art exhibits; and a play area especially for kids three and under.
The museum's hours are Mondays and Wednesdays, 9 a.m. to 3 p.m; Fridays and Saturdays 9 a.m. to 5 p.m.; Sundays 1 to 5 p.m. (closed Tuesdays and Thursdays), and admission cost is $6 per person.
The Baraboo Children's Museum is located at 1212 8th Street, Baraboo, WI. They can be reached at 608-448-4442 or baraboochildrensmuseum@gmail.com. More programming information can be found on their Facebook page.
And now for something completely different:
Old World Wisconsin is an open-air historical kids' "museum" run by the State Historical Society of Wisconsin, and is located in Eagle, WI, a little more than an hour's drive east.
The site is over 600 acres in size and includes 60 restored structures where kids can learn about life was like in Wisconsin and other rural areas in the 19th and early 20th centuries. Staff members give chore and craft (and many other) demonstrations, and just exploring the gardens and grounds can be an adventure. On Wednesdays, staff offer special "guided journeys" that are available three times a day.
From June 17 through August 29, Old World Wisconsin is open Thursday through Sunday, 10 a.m. to 4 p.m. (it will also be open in the autumn, although the hours will change). Tickets cost $19.99 for adults (ages 13-64), $13.99 for kids (5-12), and $17.99 for seniors (65+); kids under 4 attend free. The Ramsey Bar Grill Station is available for grilled meals and grab-and-go lunches and treats; there is also a gift shop. A note on the website asks that those who are unvaccinated wear masks while at Old World Wisconsin; disposable masks are available on-site.
The museum can be found at W372 S9727 Hwy 67, Eagle, WI. Their phone number is 262-594-6301 and they can also be contacted at oww@wisconsinhistory.org. You may also want to visit their Facebook page for news.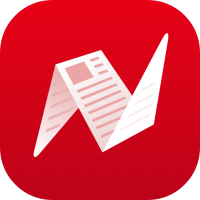 This is original content from NewsBreak's Creator Program. Join today to publish and share your own content.