Located a few minutes outside the town center of Ephrata in Lancaster, PA, you'll find The Green Dragon Market. This ridiculously large spot, 60-acres or so, is filled with everything from fresh vegetables and Amish-style baked goods to gems and second-hand treasures. Since its start in 1932, this place has grown to become one of the largest flea markets on the East Coast, and it's been voted the second-best farmer's market in America by USA Today.
Fridays only
The market is only open on Fridays, and I recently went for the first time to experience this place myself. I went early in the morning, around 9 am, and the place was already packed with cars at the free parking area.
Once entering the market, there was so much to see I didn't know where to begin. With seven large market buildings and over a hundred local vendors, the place felt a little overwhelming. The sweet-tooth I am I went to one of the Amish vendors and purchased some cookies. I ended up with molasses cookies and a sweet tea, both of which I enjoyed.
Seasonal fruits such as apples and pumpkins were all over the place and could be purchased at a much lower price than what you get at the regular grocery stores. Most of the fruits and vegetables I saw were fairly decent priced and generally lower than what I'm used to seeing.
Auctions
In addition to their collection of classic vendors, Green Dragon is also home to several special auction opportunities. There's everything from small animal auctions, straw and hay sales, to household good auctions. I didn't attend the auction, but from the outside I could hear the auctioneer talking to engage his audience. It seems like a fun way to buy or sell one-of-a-kind items from local vendors and businesses.
There were also many vendors selling old football cards, team hats, rocks, and gems. Leather merchandise such as handbags and belts was also a frequent sight at the market. Oh, and t-shirts, several of them with odd prints or political statements.
Visiting The Green Dragon Market felt like being a part of a real local experience. The market is similar to Root's Country Market & Auction in Manheim, and both are worth visiting if you're looking for an opportunity to chat with locals and explore the culture as well as trying out local food and produce in Lancaster, PA.
The Green Dragon Market is located at 955 North State Street, Ephrata PA 17522.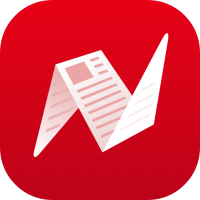 This is original content from NewsBreak's Creator Program. Join today to publish and share your own content.