Renewal Kombucha in Lititz uses organic ingredients to make their beverages, which are packed with probiotics and antioxidants. Dedicated to sustainability, their goal is to have a positive impact on local communities and at the same time taking care of our earth.
This business started out small in 2015, with founder Jeremy Sayer as a vendor at local farmer's markets in the area. Over time, Renewal Kombucha became known as a go-to place for local kombucha, and today they are located in the historic downtown area of Lititz, a borough of Lancaster County.
Kombucha what?
If you haven't tasted kombucha, it is basically probiotic fermented tea, naturally live-cultured, and it tastes the very best if served cold.
Renewal Kombucha tea is brewed with a combination of dried tea leaves and herbs, sweetened with evaporated cane sugar, and fermented using a living culture of yeast and probiotic bacteria. This drink is known to be good for the body with health benefits including aiding in digestion, boosting the immune system, and enhancing mental functioning. Their products are brewed using organic ingredients with no added sweeteners or preservatives, using fair-trade ingredients where available.
When making a new flavor of kombucha, there are four main stages they use at Renewal Kombucha, the first one being the brewing part, followed by growth, maturity, and the last one being kegging. These stages blend into each other at times, but all are necessary steps. The process usually takes around 4-6 weeks. Once a batch of kombucha has been fully matured, they are usually able to pull several kegs from it every 7-14 days. 
After the fermentation process is complete, kombucha contains low levels of sugar and caffeine, while retaining the antioxidant and anti-inflammatory properties of its ingredients.
Lemongrass and tasty flavors
As for flavors, they have a few seasonal ones, as well as their popular Hibiscus Mint Green Tea. This local favorite combines the fruity, flowery flavors of hibiscus with the cool bite of peppermint.
I ordered their White Tea Lemongrass, a combination of sweet and sour with smooth white tea for a flavor that's refreshing and tart. It was a flavorful drink that paired really well with the biscottis I ordered from the neighboring shop, The Savory Gourmet.
Renewal Kombucha is located at  51 North Broad Street, Lititz, PA 17543. The street is beautifully decorated for fall and Lititz is worth a visit just to get in that cozy fall mode.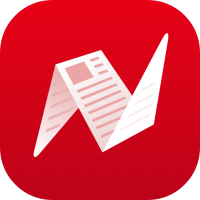 This is original content from NewsBreak's Creator Program. Join today to publish and share your own content.