I just recently found out about The Savory Gourmet in Lititz, PA. After hearing about their cheese selection, I had to check out the spot. This family-owned business carries a unique selection of carefully picked international as well as domestic cheeses. Whether you're looking for an Italian baked buffalo ricotta cheese, the French Fourme D'Ambert, a semi-hard French blue cheese, or truffle goat cheese from the United States, they have it all. Some of their selections are seasonal and not all selections are available at a given time, but you're likely to find something you enjoy whenever you stop by.
French cheese and local biscotti
I am no cheese expert, but I could smell one of the cheeses an employee was cutting up, and I ended up getting that because it smelled ridiculously good. It was a blue cheese named Fourme au Moellux, which is similar to the popular forum D' Ambert, except white Vourray wine is added.
I also got apricot and hazelnut biscottis from The Enrico Biscotti Company, a Pittsburgh-based bakery. Using only real butter and natural ingredients, they're keeping alive the ancient tradition of artisan baking, providing quality biscottis to Pennsylvanians.
Both tasted amazing, and if you bring a bag with cheese from the Savory Gourmet to your next social gathering, people will love you and you'll leave without leftovers.
They also do private tastings at the Savory Gourmet, where you can bring your own wine and they suggest drink pairings with the cheeses you try out. Private tastings are offered for small groups of from four to ten people and have to be reserved in advance.
Outstanding service
The Savory Gourmet has been around for 15 years, and just a few weeks ago they changed location in Lititz. Same street, but a larger and brighter location. The staff is extremely friendly and if you're like me and don't know much about fancy cheeses, they'll let you sample and try out options so you find the perfect one. They also carry a wide selection of meats, with everything from elk to camel, and duck.
It's easy to tell that the staff here loves their jobs and are big-time foodies, and they love sharing knowledge. It is a welcoming atmosphere and I am definitely going back when I'm out of my blue cheese.
The Savory Gourmet is located at 53 North Broad Street, Lititz, Pennsylvania 17543. It's easy to spot the storefront from the old Wilbur chocolate factory.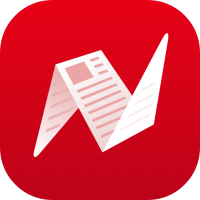 This is original content from NewsBreak's Creator Program. Join today to publish and share your own content.