Bull's Head Public House is one of the local bars I've wanted to try for some time. This one is modeled after a traditional British pub, and keeping to the traditional practices of a British pub you will be greeted with a smile from the barman, seat yourself, choose your food and drink from their menu, then place your order at the bar.
Bar food
Their menu is filled with so many tempting items, and I finally ended up with classic bar food, ordering jumbo wings and a burger. With the burger they had a few options but I got the all natural bison burger, made of eight-ounce natural bison, cheddar, guacamole, jalapeño, and crispy onions.
Both the wings and the giant burger were delicious, and I am definitely coming back here for more high-quality bar food. I saw the bartenders serve a chicken & leek pie with a puff pastry crust and a mixed green salad, and it looked so tasty.
Friendly vibe
The atmosphere at Bull's Head Public House is a good one. You feel welcomed, and it is a warm and friendly vibe around here. For a night out meeting up with friends while enjoying beer and food, this spot is a great place to visit.
When it comes to beer, you can choose from 14 rotating beers on tap, 2 cask conditioned ales, and 80 bottles. The Bulls Head Public House has also been recognized as the best beer bar in the country by USA Today. Not only that, it has also been recognized as the best beer bar in Pennsylvania from 2016 to 2019 in the annual Great American Beer Bars competition conducted by CraftBeer.com.
Historic building
The bar is located in the same building as the historic Lititz Springs Inn and Spa. The Inn was built in 1764 and originally named The Zum Anker. Over time the Inn became the Lititz Springs Hotel, then in 1930 the name was changed to The General Sutter Inn to honor John Augustus Sutter, who lived his last seven years in Lititz. Little was known of his full history at the time, only that he was instrumental in the Gold Rush in California. Recently, it has come to light that John Sutter's legacy did not reflect modern values. After being informed of this, the Inn's new owner, David Stoudt, decided to rename the Inn to honor the heritage and history of Lititz: 
Since 1764 we have stood for hospitality, kindness and inclusion. We have worked to foster a welcoming and inviting experience for all. And while we have a lot to learn, this is an important first step to a better and more just future. – David Stoudt
Address: 14 East Main Street Lititz, PA 17543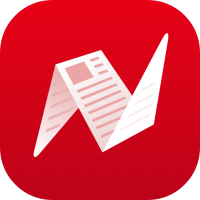 This is original content from NewsBreak's Creator Program. Join today to publish and share your own content.