Root's Market & Auction, among locals known simply as Roots and pronounced Rutz, is the oldest single family-run country market in Lancaster County. From a humble start as a poultry auction in 1925, Root's Market has grown over the years to become a piece of Lancaster County heritage offering a large variety of everything from fresh produce to baked goods, gems, and antiques.
200 standholders
Root's is only open on Tuesdays, and it tend to be packed with people from when they open and throughout the whole day. Perhaps because there really is something for everyone at this place. It features a produce auction as well as fresh meats, deli, bakery items, flowers, handmade crafts, antiques, collectibles, and household items from over 200 standholders. Many of the stand holders only accept cash, so make sure to go to the ATM before heading here.
When I checked out Root's, I tried meadow tea for the first time. My friend told me this is the one true summer drink of Lancaster County, and most locals tend to love it. Meadow tea is freshly grown mint that's been brewed, sweetened, and chilled. Mint grows in abundance all spring and summer making this a perfect summer drink. It tasted absolutely delicious.
I also got a cheesecake from one of the local stands. Plain cheesecake, full of flavor. Another Lancaster County staple is old-fashioned shoofly pie, sold at most farmer's markets and local stands. This is a fluffy molasses pie and it got its name because the molasses in it attracts flies, so when you'd sit the pie on the window sill to cool, you'd be shooing the flies away.
When it comes to fruits and vegetables, there is so much to choose between, and the prices are incredible. You really get a lot of fresh produce for your cash at this place.
Family business
Root's was founded by A.W. Root in 1925 as a poultry auction. Their family has been owners and operators for five generations, dating back to A.W. Root. Also, many of their standholders are 2nd, 3rd, and even 4th generation continuing the success that their parents and grandparents started by guaranteeing quality in their merchandise.
From fresh local produce, to grocery shopping to antiquing, Root's is a fun piece of local culture for any shopper and bargain hunter. And make sure to try the meadow tea if you come during the summer or fall.
Address: 705 Graystone Road, Manheim, PA 17545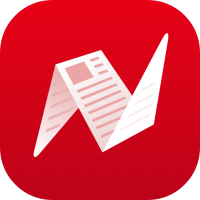 This is original content from NewsBreak's Creator Program. Join today to publish and share your own content.