The 97th West Lampeter Community Fair in Lancaster County just started, on September 22nd, and it's going for two more days. This three-day event is all about friendly competition among neighbors and a lively and educational atmosphere for all ages. Farmers and small gardeners get to compare their produce at one central location while networking and enjoying time together.
Family-oriented
The community fair prioritizes making this a family-oriented event. It's not just a place for professional farmers. Here, children have the opportunity to learn to appreciate quality food products and farm animals. Their Youth Program is designed to encourage both boys and girls to exhibit in all categories of baking, canning, cooking, art, sewing, fruits, vegetables, plants, and animals.
The petting zoo at the community fair is amazing, and it even features a camel. It was a huge hit among my kids. The funnel cake is worth standing in line for, and if you enjoy a good milkshake, try their vanilla milkshake.
There are tons of stands geared towards agriculture and farming. One of the stands we stopped by had a sandbox filled with corn kernels and all things diggers. Excavators, tractors, bulldozers, you name it. I walked by this spot several times and there were always kids playing and laughing and having a good time.
Parade on wheels
Talking about tractors, Thursday night's tractor parade was also a highlight worth mentioning. Here, you saw what seemed like an endless line of all kinds of tractors - new and fancy, old and vintage. It was a fun experience watching them roll by. Some of the tractors were decorated with flags and creative features.
The remainder of the fair includes a calf-roping contest, an all-western horse show, a children's sunflower contest, a pedal tractor pull competition, and much, much more.
West Lampeter Community Fair was originally organized as an activity to display projects prepared by students attending what was called the West Lampeter Vocational School. During the first twenty-five years, it was held on the playground of the West Lampeter High School. In 1949, it was moved to the Lampeter Community grounds where it has grown into the major attraction that it is today.
Whether you're into the farming lifestyle or not, this is a fun place to be. It's all about community.
Address: 851 Village Road Lampeter, PA 17537
There's plenty of parking, but it does get filled up, as this is an incredibly popular event in the community.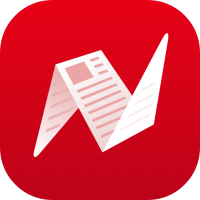 This is original content from NewsBreak's Creator Program. Join today to publish and share your own content.