There are days where the bedtime routine is going on for what seems like forever. Those moments are exhausting. There are so many tips and tricks out there on how to get your children to fall asleep at night. Such as shutting off screens two hours before bedtime, creating a sleep-inducing environment, having a consistent bedtime routine, keeping the room cool, but not too cool, dimming the lights, setting a wake-up time, and so on.
Jungle of advice
The internet is an endless jungle when it comes to parenting advice. Basically, nothing is off-limits. Sometimes the advice may be helpful, but sometimes they are super annoying. Especially if written with a hint of judgment, by someone who is not a parent.
And sometimes, the advice simply just doesn't work.
What on earth do you do then?
In those moments, I am thankful for the fact that more often than not, my children go to bed without problems. They are happy, healthy, and overall I am pretty sure they get enough sleep.
Maybe they just needed some extra 1:1 time with me that day. Or, it can be as simple as they took a longer nap than normal in preschool.
Switching from day to night
What I do know is that there are days I am just not tired. There are days where I just don't fall asleep the moment I go to bed. I have trouble switching from daytime to nighttime. Kids can be like that too. Good routines and bedtime habits are great and worth following, but there are some days where kids, just like us adults, are not that tired once they go to bed.
Kids can have trouble shutting their brains off for the night. In those situations, an article in Healthline talks about instead of increasing that anxiety by insisting that it's time to go to bed now, consider focusing more on relaxation and keeping your child calm.
The article suggests you aim for a routine that is comforting and relaxing, as this can help setting the ideal bedtime atmosphere allowing your child to wind down after a long day.
Reach out
It is important to keep in mind there are professionals in the field. Always talk to your pediatrician if you have any concerns about your child's sleeping habits. They may recommend a sleep consultant or have other suggestions, backed by science and solid experience. Sleep is important and it is worth taking seriously if your little ones have trouble going to bed or sleeping at night. It will serve all parents well!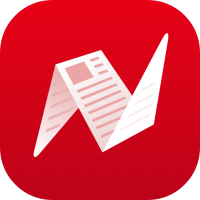 This is original content from NewsBreak's Creator Program. Join today to publish and share your own content.